Three unmissable churches in Rome
There are literally endless reasons to visit Rome, one of Europe's oldest and most popular cities. The ancient architecture, superb shopping and exquisite cuisine, are just three reasons to head to the unique city of Rome. Visiting any of the city's 4000 churches is another intriguing pastime in this glorious city.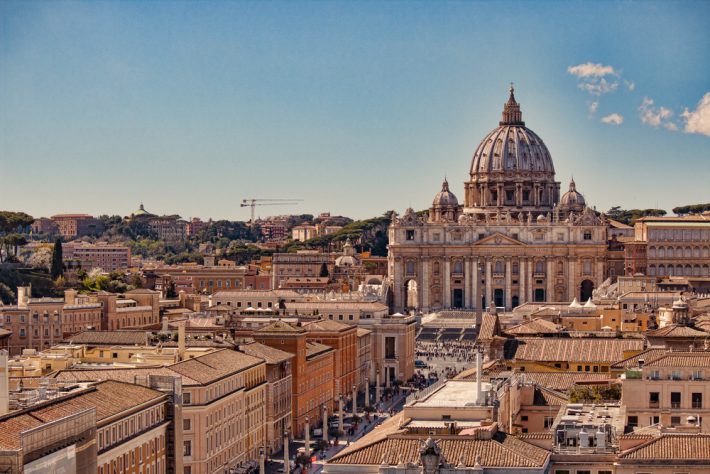 If you enjoy spending a leisurely afternoon or morning visiting fascinating churches, take a look at the following three unmissable churches in Rome.
St. Peter's Basilica
Hailed as one of the most impressive churches in the world, St Peter's Basilica is, without doubt, a must-see site of Rome, or Vatican City to be precise! This magnificent church took an incredible 120 years to build, and required the assistance of 20 popes and between six and ten different architects!
This huge basilica covers a whopping 5.7 acres of land and can fit around 60,000 people in its interior. This awe-inspiring church contains several masterpieces, including Michelangelo's sculpture; the Pieta, and Bernini's Baldachin.
St. Peter's Basilica's impressive Dome is credited to Michelangelo, who was given the job of head architect from Antonio Sangallo the Younger.
Witness architecture like no other at St. Peter's Basilica in Rome.
Santa Maria in Trastevere
Santa Maria in Trastevere is one of the oldest churches in Rome, which is believed to have been built around 350AD. It is also thought that the Santa Maria Trastevere is likely to have been the first church in Rome where Mass would have been celebrated openly.
This beautiful church was rebuilt by Pope Innocent II, a native of Trastevere in the 12th century. Its interior is covered in stunning mosaics from the 12th and 13th centuries. Two rows comprising of 22 columns lead to the nave. The church's altar is also covered in beautiful gilded mosaics.
Basilica of Santa Maria del Popolo
A significantly more inconspicuous church of Rome, the Basilica of Santa Maria del Popolo, can tend to be overlooked by many tourists. Though if you do ignore this church, you'll definitely be missing out!
Described as a treasure trove for art lovers, the Basilica of Santa Maria del Popolo comprises of seven chapels, each one containing some of the most iconic works of art of Renaissance artists, including Raphael, Caravaggio and Bernini.
According to fable, the church was constructed in 1099 as a means of quashing beliefs that the ghost of Emperor Nero was haunting the vicinity.