11 Sep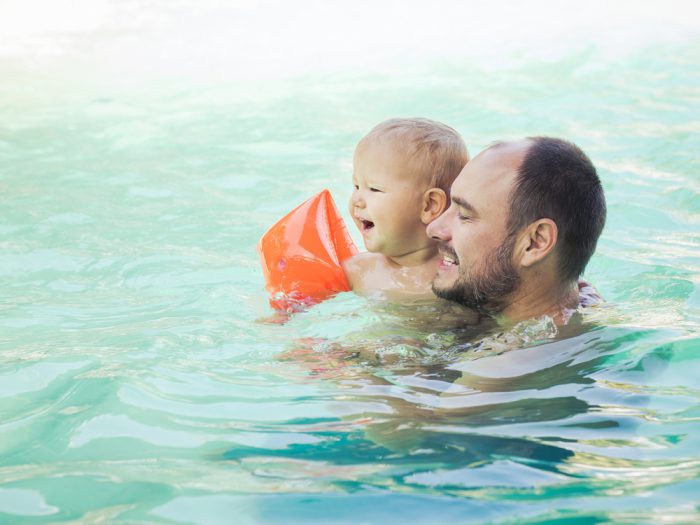 A swimming pool can be the centre of many people's holiday plans. Spending a leisurely week by the pool is all many of us want, however, it's important to remember the dangers of water, especially if you plan to take children away with you.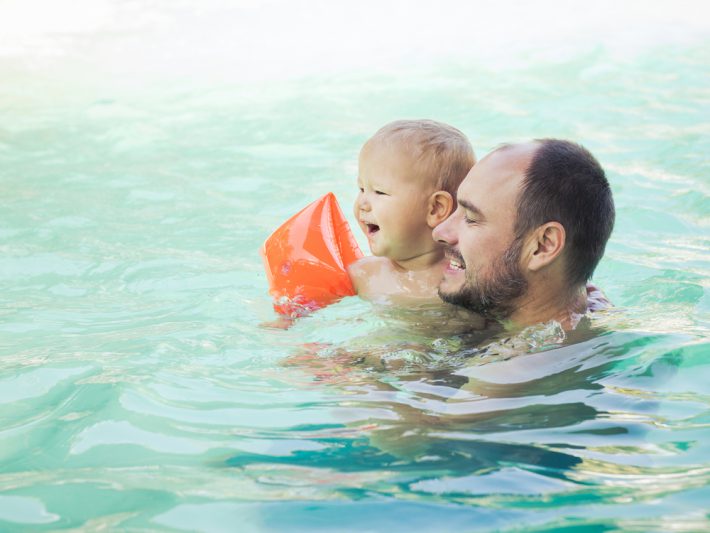 Here are just a few tips for keeping children safe in and around the pool.
Always supervise
Make sure you, or someone you trust entirely, has an eye on the children when they're in or around the pool. Difficulties can arise incredibly quickly and your response needs to be immediate. If it's a shared pool, don't just rely on the lifeguards, who have to keep track of so many swimmers all at once.
Know their limits
Children love playing in water, challenging each other and learning new tricks. Remember to keep an eye out for your child attempting anything out of their ability, which could put them at risk. Make sure, if they're a non-swimmer, that they're staying only in the shallowest parts.
Get in with them
If you join your children in the pool it can be a fun and safe activity. Perhaps limit pool time to a certain period in the daytime when you're willing to get involved, so you can have some great family time and minimise any risk to your children.
Don't have too many pool floats
Floats make time in the pool even more fun, but while they seem safe, too many can actually pose a threat, hiding the bottom of the pool and acting as obstacles. Don't throw them out completely but make sure your children only have one or two in the pool at any one time.
If you're looking for a villa with a fabulous private pool in different off-the-beat-track locations throughout Europe, Vintage Travel has a great selection of high quality villas with private pools available to rent out.