Tips for keeping young children entertained when flying
Your summer holiday is getting closer. You're getting increasingly excited for the impending holiday, but you have to admit, you're a little nervous about the prospect of flying with your little ones. Whilst we can never quite predict how youngsters will behave in the air, there are certain steps we can take to try and make the flight go as smoothly as possible.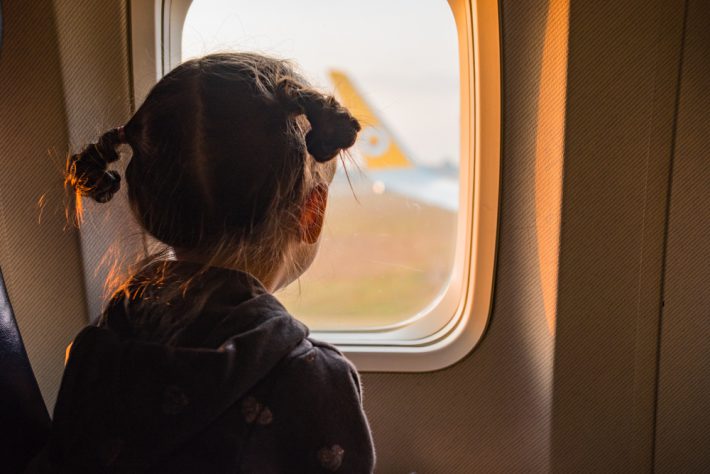 Keep little ones occupied
Being up in the air for three hours can seem like a lifetime when you are three years old! Take plenty of distractions to help keep youngsters entertained when flying. Colouring books, games, reading books, small sets of Lego, and other easy to carry distractions, will help keep youngsters occupied during flights.
Check-in with plenty of time
Rather than rushing to the check-in desk at the last minute and then finding out you can't sit with one another, arrive at the airport in plenty of time so that you can check-in early and ensure you're sitting next to each other as a family. An early check-in will mean the flight goes off to a much smoother start than arriving late, stress and flustered.
Take little ones to the toilet before you get on the plane
It can be quite a while from arriving on the plane, taking off and being allowed to use the toilet. Taking children to the toilet before they get on the plane will hopefully avert any 'Can I go to the toilet' wails as soon as you settle into your seats!
Take plenty of wet wipes
Wet wipes can be a godsend when travelling and, quite simply, you can't take enough! From spilt drinks to sticky fingers, wet wipes can help you keep your sanity when flying with young children.
Take plenty of snacks
Don't rely on the trolley coming around to keep children watered and fed. Go prepared with plenty of healthy snacks and drinks. Remember sugar can make children overexcited so it may be wise to swap sugary sweets with healthier options, such as raisins and nuts.
Though having a stash of hard-boiled sweets in your bag for children to suck on when the plane starts its descent, might be a good idea.
Finally, sit back and relax, if your children sense you're nervous and stressed, your anxiety could rub off on them. Staying calm may help your little ones stay calm too.