29 Apr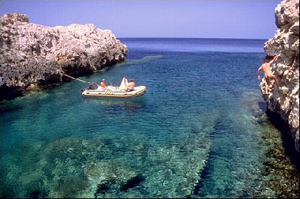 If you're seeking a perfect mix of some of the most tranquil beaches, countryside, culture and entertainment then Majorca could be the ideal destination for YOU!
Don't worry; we're not going to sell it too hard (the island does that for itself)… but we are going to share our top 5 things to do in Majorca with you. The island is only 80km from one end to another and it's very easy to explore with lots on offer.
Without further ado…
No 1. Visit the Cabrera Marine National Park. You're going to need to hire a boat or jump on a tour to get there… but boy it's worth the effort. You'll discover hidden coves, crystal waters, beautiful fish and possibly the odd dolphin.
The park consists of a small island, which has a dramatic history to say the least. It's been a reclusion camp for French prisoners during the Napoleonic Wars, a military zone since the 1980's  is now an agricultural haven for locals.
Bad news for divers however, you will need a licence granted by the Government, which will last for just one day. But fear not… hiking is available and you'll also find a museum, a 14th-century castle as well as a gift shop and café.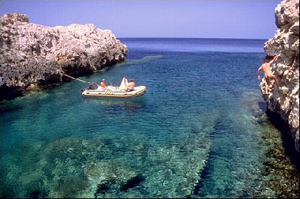 No 2. On Ya Bike! The best way to see the beautiful island of Majorca is via bicycle. There are heaps of well sign posted trails and tracks to follow avoiding the roads. You'll be able to tae in some of Majorca's protected countryside, stopping to explore caverns, pine woods, green hills and abrupt mountains. There are loads of places to hire a bike, but we do advise you check your travel insurance before you hire to make sure you are covered for any accidents.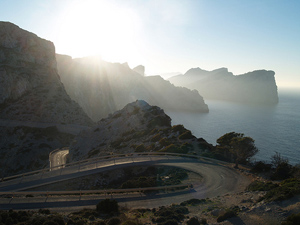 No 3. Visit the Sierra de Tramuntana Mountains in the north. WOW… 1,400 metres high you're simply not going to miss this mountain range. Whilst the mountains have provided inspiration to hundreds of famous artists from the past, the heroes for us are the picturesque towns and villages such as Deià, Pollença and Valldemossa, which we guarantee will take your breath away.
No 4. Visit Palma's Bellver castle with its unique circular structure. It's in fact one of the last remaining circular castles in Europe and dates right back to King James II of Aragon and the 14th century.
The castle has an incredible history (which you can learn all about when you visit) and has been used as a military prison throughout the 18th to mid-20th century and more recently as a museum of course. You'll lose yourself in history here and it's a perfect place for culture vultures.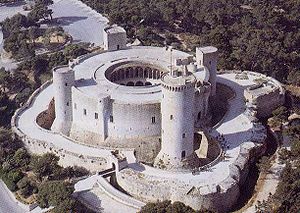 No 5. Attend a Fiesta In Majorca. There are some key festivals to be aware of in Majorca, if you are lucky enough to be in Majorca whilst they are on then definitely try to make it:
Festival held in the insular villages with disguises and processions (February)
Easter Week Fiestas (March-April)
The Day Of God (June)
The Day Of The Moors & Christians (May) in Soller in Pollenca in August. Involves a reinactment of the victory over the Turkish pirates (1561)
Feast of the Vermar at Binissalem, wine tasting of the regional wines (last Sunday of September)
Feast of the Devout in Palma. A cavalcade where you can see floats from many of the Island's villages (3rd Saturday in October)