22 Jul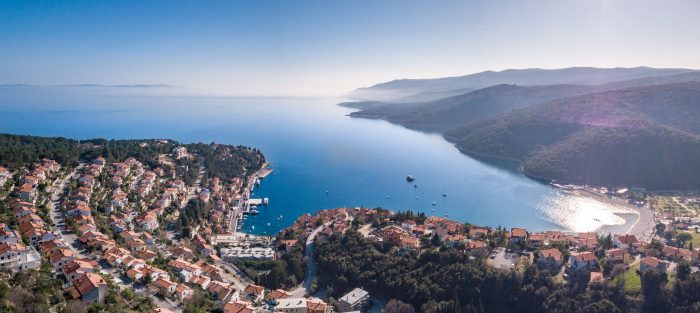 Rabac is a quaint little fishing port and village that sits on the Eastern side of the Istrian peninsula. Today, Rabac's promenade is a thriving hub, with roller-skaters and cyclists travelling up and down and diners tucking into authentic Croatian cuisine in the many restaurants that line the seafront.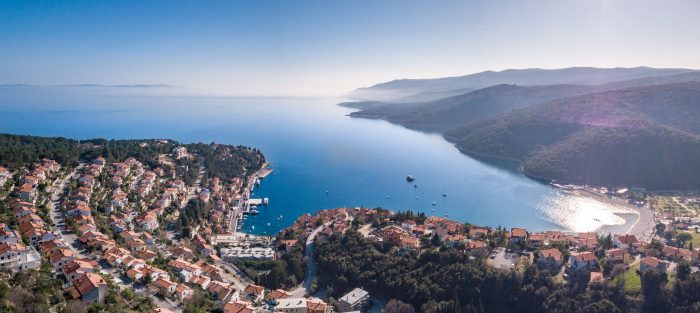 If you're thinking about heading to this characterful coastal town, take a look at the following top things to do in Rabac.
Visit Girandella Beach
Girandella Beach is a beautiful sheltered cove covered in white pebbles lapped by the cobalt water of the Adriatic Sea. This picturesque bay is the perfect place to laze about under the warm Istrian sun, but for those with more action-packed aspirations, a range of water and ball sports can be enjoyed at the well-facilitated Girandella Bay.
Take a boat trip to the island of Cres
Boat trips regularly sail from Rabac Harbour to the island of Cres. It is not unusual to spot schools of wild dolphins diving in and out of the water when sailing from Rabac to Cres.
There's plenty to see and do on Cres, including visiting the island's 16th-century Venetian Tower and Arsan Palace, which is home to Cres Museum.
Enjoy a fascinating nature hike
A network of trails weaves around the beautiful countryside of dense, fragrant pine forests that surround Rabac. These forests are teeming with spectacular wildlife. Among the best trails is the path that leads west to Skitaca vantage point and the Crna Punta lighthouse.
Reaching the peaks of Brdo, Goli and Ostri and looking down on this stunning part of Croatia, are also well worth the effort.
Experience Rabac's unique culture and identity
Walking around Rabac's quaint streets, calling in at its cafes, shops and restaurants, is something every visitor of this harbour town should enjoy.
If you happen to be Rabac when a local celebration or event is taking place, then better still.
The Rabac Summer Carnival is an unmissable annual event where the whole town comes to life with live music, DJs, wacky costumes, men in frocks and much, much more.