12 Sep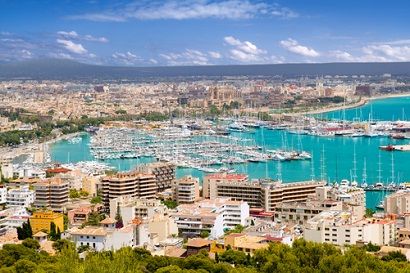 Palma is a hive of restaurants leaving diners literally spoilt for choice of where to eat the delicious Mediterranean cuisine Spain has become renowned for, or cuisine from around the world.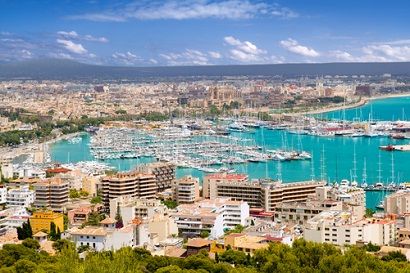 Although with such a comprehensive choice of restaurants on offer in Mallorca's capital, knowing where to eat can be bewildering to say the least. Fortunately help is at hand with Vintage Travel's top three restaurants in Palma.
Caballito de Mar
Located in La Lonja, an area thriving with international cuisine in Palma's old town, Caballito de Mar is always bustling with life, as it is with character, as locals and tourists alike quickly fill its ample terrace.
Not only is the terrace of Caballito de Mar a fantastic location to sample some magnificent local cuisine, washed down with equally as appetising local wine, but it is a great place to watch and contemplate life in this lively Palma square.
Forn de Sant Joan
Situated in the neighbourhood of La Llotja-Born, just a stone's throw from Palma's mighty and impressive cathedral, Forn de Sant Joan is bubbling with character, as its dishes bubble with an aroma of deliciousness. This three-floor restaurant is tucked away in one of Palma's many side streets and therefore many tourists fail to find it. The locals however definitely know about this traditional restaurant, where the food is excellent, the service friendly and the prices have been kept refreshingly low.
Casa Fernando
Having been dubbed, on numerous occasions, as the 'best fish restaurant in Palma', the restaurant of Casa Fernando could not be left out of a review on restaurants in Palma. Located in the Ciutat Jardin area of the city, Casa Fernando is masked by neon lights, an exterior not exactly 'in-keeping' with the quality of the food it serves. The fish and seafood are delivered fresh each day and are cooked to perfection. Choose your lunch as you enter the restaurant from the water tank, and, when you leave, your bill is prepared according to the weight of your dinner.