23 Nov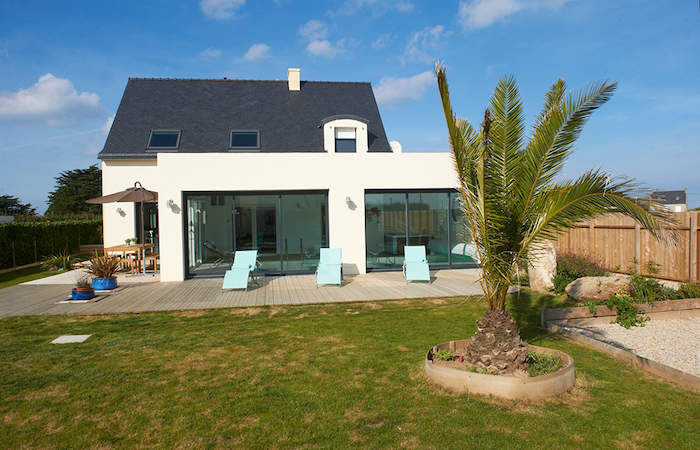 If you're thinking about heading to Brittany in the cooler months of autumn, winter or early spring and are looking for quality accommodation on the coast, then you may be interested in staying at the incredibly stylish seaside home of Villa Toullou. With a heated indoor pool and hot tub, this modern family home provides perfect accommodation for visits to Brittany during cooler times of the year.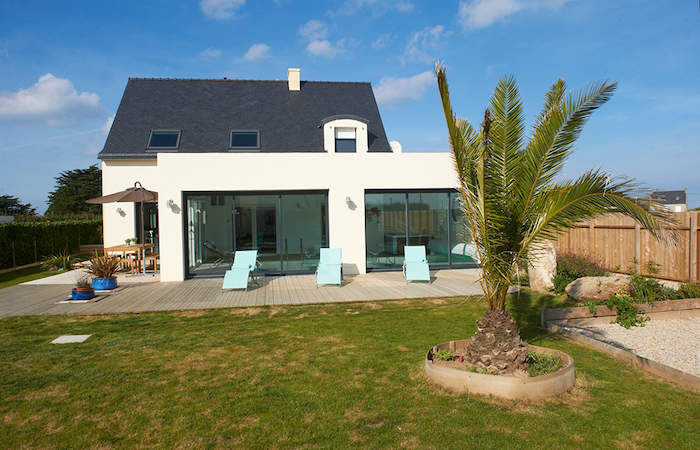 With four bedrooms and two bathrooms, the recently built Villa Toullou sleeps up to eight guests. The villa is just 150m from a beautiful sandy beach, where granite rocks scattered in tiny pools provide the perfect spot for some fun and memorable rock pool exploration with the family.
Villa Toullou radiates style and sophistication, with white furnishings crafting a truly modern, fresh and appealing ambience. Patio doors lead guests from the living room to the indoor pool area, where you can also immersive yourself in a fabulous hot tub.
For those sunny days on Brittany's coastline, Villa Toullou has a delightful enclosed garden with a lawn, terrace and barbecue, perfect for sunbathing, al fresco meals, relaxing on a sun lounger or simply enjoying the peace and quiet of this beautiful part of the Breton coast.
If you can manage to drag yourself away from this tranquil scene and the relaxation of a private heated indoor swimming pool and hot tub, the nearby villages of Brignognan-Plages and Plounéour-Trez are well worth exploring. Time has seemed to have stood still in these traditional Breton villages, where fishing boats bob gently up and down in the harbour with their catches being served up the same day in the local restaurants.
To view photos, find out more, check availability and book to stay at this stylish modern villa, visit Villa Toullou's webpage here.