Treat yourself to a stay in the magnificent Balarin in the Gers region of South West France
Vintage Travel is thrilled to add Balarin to our portfolio of properties In South West France.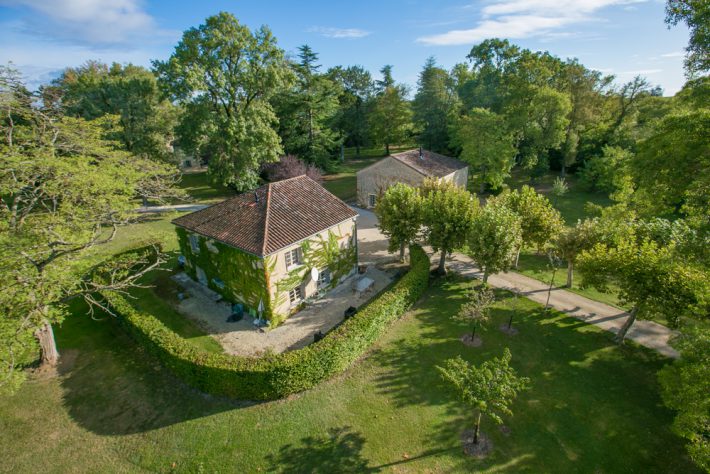 Balarin actually comprises of two separate cottages within the vast grounds and parkland of the 16th century chateau that goes by the same name of Balarin.
These pretty, stylish cottages are called Rose and Wisteria, and between them, can sleep up to 14 guests. With two separate dwellings, Balarin provides the perfect accommodation for larger parties with two different groups that wish to holiday together while still being able to enjoy their own privacy.
These two comfortable cottages on the Balarin estate are surrounded by the idyllic countryside of the Gers region, where meadows, vineyards, forests and hillsides, scattered with villages laden with history and character, stretch as far as the eye can see.
The closest town is Montréal, a bustling town that's in love with great food, great wine, compelling art and truly unforgettable festivals. Montréal is just five kilometres from Balarin and you'll never get tired of visiting this characterful French town, though we couldn't blame you for being a tad reluctant to leave the alluring grounds of Balarin!
These two charming cottages are approximately 12 metres apart. They are situated on a private drive that leads to the chateau. Both Rose and Wisteria have their own terraces but guests can gather as one party and take advantage of the two barbecues and wine and dine at their leisure in the ample parkland that belongs to the estate.
Strolling across the large garden to the property's private swimming pool is a delight in itself. Being a fenced in pool, adults can have peace of mind that young children playing in the grounds can't access the pool on their own.
Both cottages are tastefully decorated, combining traditional features and furnishings with a more contemporary style, crafting a cosy, welcoming ambience that you will not want to leave!
Though with the bustling town of Montréal and the circular village of Fourcès both just five kilometres away, Balarin has plenty of 'must see' municipalities on its doorstep. In fact, five of the 'Most Beautiful Villages of France' can be found in the Gers region, two of which are Montréal and Fourcès.
To view photos of the stunning Balarin and to check availability and make a booking, visit the property's webpage here.