10 Dec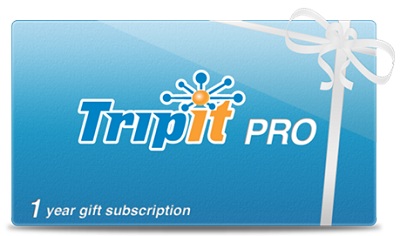 A great Christmas gift idea for the travel buff.
If you're wondering what to buy your travel-bugged loved one for Christmas this year, then look no further, as Tripit.com has launched a new online gift card designed to making life easier whilst travelling.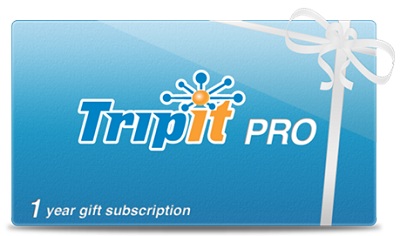 In case you are wondering who tripit.com is, it is a mobile trip management company and mobile travel app, which assists people in planning their trips abroad anywhere in the world.
Travelling, whilst it is one of the most joyous and anticipated events in a person's annual calendar, can be a stressful experience. From battling through the crowds at the airport, to dealing with delays, from finding your hotel, to locating a good restaurant, visiting unfamiliar locations can be daunting to say the least.
For those who possess a Tripit online gift card, they will be entitled to a year of Tripit Pro's premium service. This unique service will literally act as a personal assistant to its holders, informing travellers of details of their flight, including cancellations, delays, flight refund tracking and even gate changes. In short the Tripit.com gift card gives holders access to more than $600 worth of VIP services from Regal Gold and Hertz 1 Club Gold – all for a mere $4 a month. Gregg Brockway, the president and co-founder of Tripit reiterates the sense behind owning a tripit.com gift card, commenting:
"Imagine a gift card that puts the weary traveller in your life at ease, keeps them organized, informed and makes future trips relaxing and hassle free. Making our customers travel one hundred percent worry free is our goal at Tripit, and the introduction of our online gift card is an added way of reducing stress during the hectic holiday season. It's the perfect holiday gift for the person in your life who 'has it all".
The prospect of experiencing stress-free travelling most certainly sounds appealing and for any ardent travellers you may know, who thrive in unknown territory, but dread the prospect of getting there, the Tripit Pro gift card, could possibly be the perfect Christmas gift.
For further information on the Tripit Pro card or to purchase one visit: http://www.tripit.com/giftpro