Truffle hunting in Istria – what you can expect
Did you know, Istria in Croatia is the home of the largest truffle ever to be found? In 1999, a truffle weighing a staggering 1.31 kilograms was found on a truffle hunt in this lovely part of Croatia!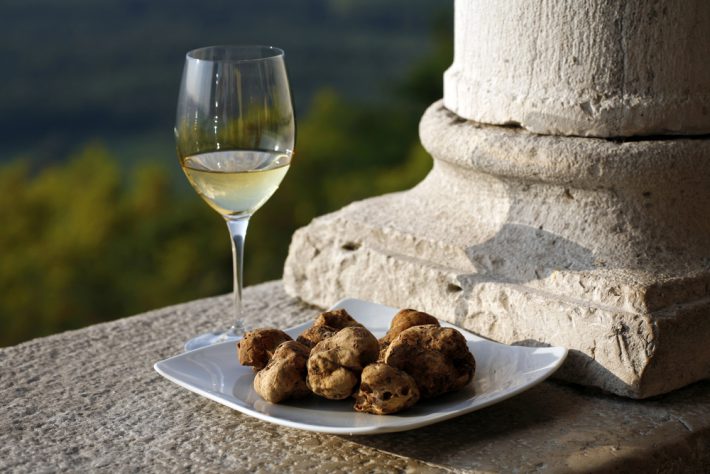 There are around 70 different types of truffles around the world and Europe is home to 34 of them. Istria offers one of the best truffle hunting experiences in Europe, where you can hunt for truffles at your leisure and enjoy consuming mouth-watering local specialities, such as truffle oil, pasta and honey.
The steep and lush forests of Motovun are home to large truffles, providing the perfect spot for some memorable truffle hunting! Three different types of black truffles can be found in the Istrian mountains, as well as the big white truffle.
Croatia's biggest exporter of Istrian truffles is Zigante Tartufi. It was Zigante Tartufi's owner, Giancarlo Zigante, who found the world's largest truffle in 1999, which made it into the Guinness Book of Records.
Autumn can be the best time to go truffle hunting in Istria, particularly for the highly valued white truffle, which is typically found during the months of autumn. The truffle-hunting season typically begins in October and lasts for around three months.
As truffles are hidden under ground, dogs, or pigs traditionally, are required on a truffle hunt, to sniff out the truffles.
Being riddled with mouth-wateringly plump truffles, Istria attracts food enthusiasts from around the world. As well as going truffle-hunting, enthusiasts of the delicacy can go on truffle tours, where they learn about the history of truffles and enjoy cheese and truffle tasting.
Restaurants across the region serve dishes infused with the delicious taste of truffles. Fish fillet with asparagus and black truffles is one popular dish, which can be finished off nicely with ice-cream accompanied by olive oil and truffles!
If you're a self-confessed truffle fan, you simply must head to the damp, truffle-rich forests of Istria and enjoy hunting the sought-after delicacy. Or you could just settle for eating black and white truffles in innovative culinary dishes in one of the many quality restaurants Istria is home to?