21 Sep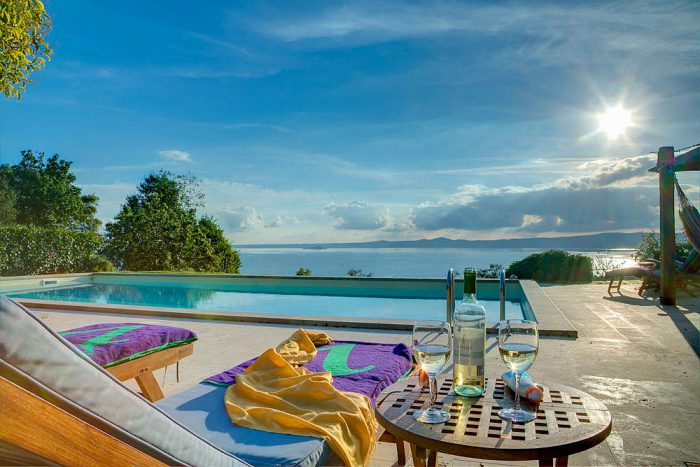 Bordered by the Tyrrhenian Sea, characterised by a mountainous landscape carpeted in verdant trees and foliage, and with a principle city of Rome, Lazio in central Italy is one of the nation's most beautiful and romantic regions.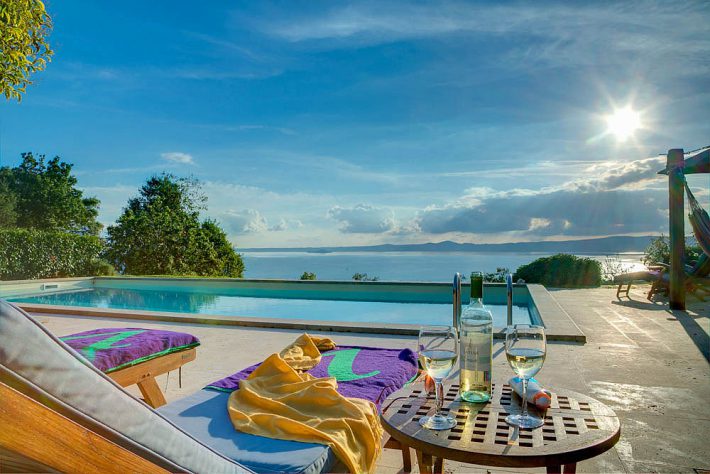 If you're a couple wanting to explore this enchanting region, whilst staying in romantic accommodation, check out the following Vintage Travel villas for couples in Lazio.
Casa Francigena, Bolsena
Casa Francigena is an incredibly romantic rural retreat for two, nestled in the Lazio countryside on a hillside above the medieval town of Bolsena and its stunning lake.
This one-bedroom, two-bathroom villa boasts floor-to-ceiling patio windows, which line the entire width of the property, providing fabulous views of the countryside that surrounds Casa Francigena. A garden bordered by olive trees, a hexagonal-shaped pool and a covered terrace with built-in barbecue, makes romantic evenings sat under the stars irresistible at this fabulously romantic Lazio villa.
La Gioia, Bolensa
La Gioia is another beautifully romantic retreat in the Lazio hills, which provides uninterrupted views of Lake Bolensa. Whether you are bathing in the private pool, sipping local Lazio wine on the terrace, or meandering round the well-maintained garden, sweeping panoramic views of the surrounding countryside and the translucent water of Lake Bolensa are yours to enjoy.
This romantic villa is impressive internally and externally, combining a spacious contemporary design with traditional features, including an abundant use of Italian stone throughout the property.
Guests staying in either of these romantic villas can enjoy wandering around the historic town of Bolsena and around its tree-lined lake. The Bolsena region remains largely unspoilt and being steeped in a rich history and heritage, is the perfect place for couples yearning tranquillity to escape to for a memorable romantic break in Lazio.