14 Sep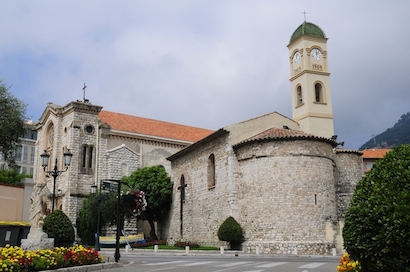 With 55 million of France's residents on holiday on the Côte d'Azur during the summer, things can get a little hectic in this popular region of the south of France. In September, October and November, things become significantly calmer on the idyllic French Riviera. Alongside the thinning of the crowds, the sun's strong rays give over to a much fresher, cooler feel in the air.
In short, autumn is a great time to visit the spectacular Côte d'Azur.
Take a look at two 'must visit' villages on the French Riviera, which, without the crowds and intense heat, would be great to visit in the autumn.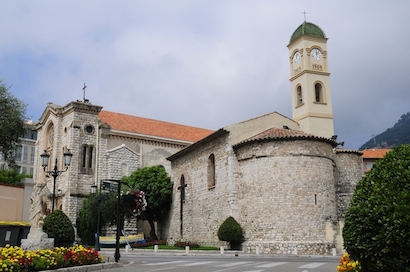 Frejus
The Roman city and ancient military town of Frejus rises above the verdurous plains that separate the Maures Mountains and the Esterel Mountains. Frejus was founded by Julius Caesar in 49BC. With its large connected port, Frejus quickly grew to being home to more than 40,000 people.  This medieval town radiates quaintness, history and character.
With a network of characterful cobbled squares, alleys and streets, Frejus is an atmospheric place to explore and view a Roman arena, amphitheatre, aqueduct and town gates. The town is brimming with many quality restaurants, bars and shops and has been dubbed as being one of the least expensive towns on this stretch of coastline. Two markets are held in Frejus each week, offering a diverse range of local products, including cheeses, fish, scarves, flowers and knickknacks.
One popular tourist pastime in this area of the Côte d'Azur is renting bikes and cycling along the coastline, discovering the many of the beautiful beaches and coves dispersed along the French Riviera. Of course during the autumn, these beaches are considerably quieter and sparse of people than in the summer months.
Beaulieu sur Mer
Beaulieu sur Mer translates as 'Beautiful Place on the Sea', a name that says all. This small town is surrounded by steep and domineering mountains that rise abruptly into the Maritime Alps. This relatively untouched and tiny town is resonant of the Côte d'Azur pre-1960s before the French Riviera became a haven for sun seekers and tourists from around the world.
Beaulieu ser Mer's elegant harbour lies adjacent to a small, sheltered beach that is particularly quiet during the autumn and winter. Being just minutes by train from Nice and Monaco, this palm-fringed town is conveniently located and provides a tranquil haven to escape the exciting bustle of the French Riveria's busier resorts.