24 May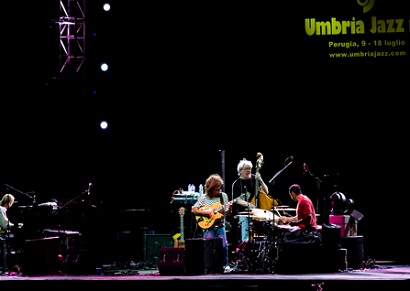 Umbria Jazz Festival 2012– An electrifying mix of world quality music in the most idyllic of settings.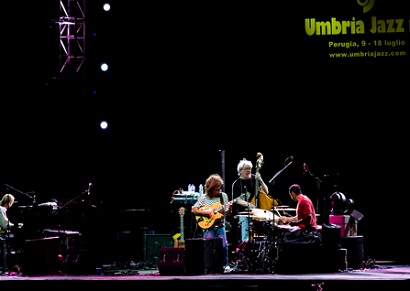 From the 6 – 15 July, the Umbria Jazz Festival 2012 will be taking place in Perugia, Umbria. This world-acclaimed musical event has become one of the leading jazz festivals on both the Italian and international music festival calendar.
Since it was launched in 1973, the Umbria Jazz Festival has been held each year in the month of July in the city of Perugia. In fact so popular and highly esteemed did the festival almost immediately become that it justified a sibling event to be held, the Umbria Jazz Winter Festival, which takes place in December and early January, in the city of Orvieto.
Many a legendary jazz musician has confirmed their unique talents at this top Italian music festival, with the likes of Tony Bennett, James Brown, Eric Clapton, Sting, Alicia Keys, Oscar Peterson and even the legendary B.B. King, wowing the crowds of thousands of jazz fans who have made their way to this idyllic Italian town to witness the Umbria Jazz Festival over the years.
Aside the fact that the Umbria Jazz Festival attracts the biggest and most celebrated names in this seductive genre of music making the festival the huge success it has become, the event's setting can not be overlooked as having a major influence on the popularity of the festival.
Similar to how Glastonbury Festival is said to be inspired by its location in the heart of the rural tranquillity of the verdurous and rolling hills of Sommerset, held in the beautiful, quaint and ancient squares of the city of Perugia, the capital of Umbria, surrounded by simply spectacular scenery, there really could not be a more atmospheric, idyllic and inspiring location than to host this leading jazz fiesta, which sees a throng of fill up Perugia's charming streets.
The whole of this captivating city comes alive during the Umbria Jazz festival's ten-day duration, with most of the concerts taking place outdoors, including those at the Perugia's main venue, the 4,500-seat Giardini del Frontone.
This year the Umbria Jazz Festival promises to be as spectacular as ever with headlining artists including some of the celebrated names in the world of contemporary jazz, including Joe Lovano, Dave Douglas, Sonny Rollins, Melody Gardot, Pat Metheny and Chick Corea.
Even if you do not consider yourself to be a jazz fan, its inimitable atmosphere, unrivalled joyousness and unique medieval setting, means the Umbria Jazz Festival 2012 is there to be enjoyed by everyone, regardless of their musical taste.
To really spoil yourself, why not consider a luxury villa in Umbria from Vintage Travel?