03 Nov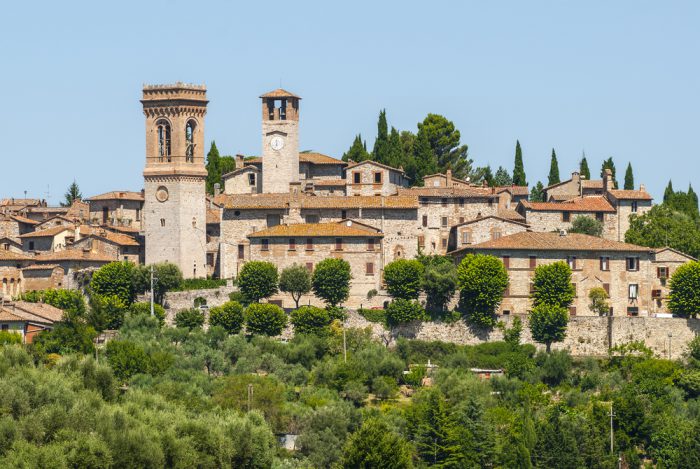 Trasimeno is a wonderful lake in the middle of Tuscany's historic and beautiful countryside, the perfect setting for an exploring the many traditional towns that are nestled in the area. Surrounded by hills, olive groves, vineyards and forested areas of oak and cypress trees, the lake is a popular magnet for travellers who want to experience the Italian regions of not only Tuscany, but its neighbouring Umbria.
Trasimeno is fringed with small medieval stone villages, often situated on promontories out into the lake, or on hilltops looking down on its sparkling water. There are crumbling towers, forts, churches and abbeys dating back to the Renaissance period, all within the local environs. This 128 sq. km lake is home to pastel wooden fishing boats with bright sails, moored around the three islands of Maggiore, Minore and Polvese.
Castiglione del Largo
Castiglione del Largo is a fortified town built on a peninsula, with an interesting military past. Castiglione is known for its delicious local wine, the Duca Della Corgna, which is considered very highly. Every year in mid-April, the town celebrates the Festa del Tulipano, in which the streets are decorated with tulips to celebrate the start of spring.
Passignano
Passignano has been an important meeting place since ancient times. Medieval walls circle the town, which comprises of many interesting buildings. The Temple of Santa Maria, built in the late 1400s, is a masterpiece of the Umbrian Renaissance. Passignano is a great place to sample local fish dishes, such as royal perch fillets and baked tench.
Corciano
Situated on a hillside and surrounded by olive groves, Corciano has retained its 5th century walls and towers. This fascinating town is home to small museums, a monastery, a castle and even an Etruscan necropolis.
Magione
This Lake Trasimeno town is overlooked by the impressive castle of the Knights of Malta, built between 1150 and 1170. Take a stroll around the church and visit an anthropological exhibition that provides information about the lake. Magione is well-known for its embossed beaten copper manufacture. If you haven't had enough of fish by now, try the stewed eel in tomatoes!
Tuoro Sul Trasimeno
Further around the lake you come to Tuoro sul Trasimeno made famous by Hannibal when he overcame the Romans in 217 BC. The tomb of the Roman commander Caius Flaminius is a popular historical site in Turo Sul Trasimeno. There is also an interesting complex of nearly thirty contemporary sculptures, using stone from the local quarry.