15 Nov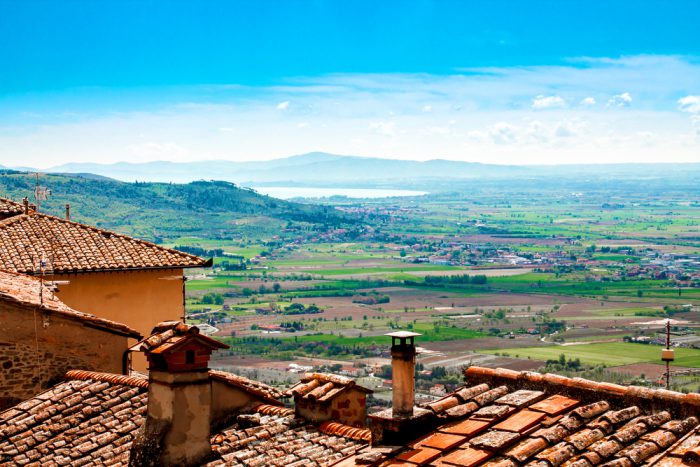 If you yearn to discover quintessential Tuscany then head to the small and charming town of Cortona in the Chiana Valley – Valdichiana – area in southern Tuscany, some 70 miles to the south east of Florence.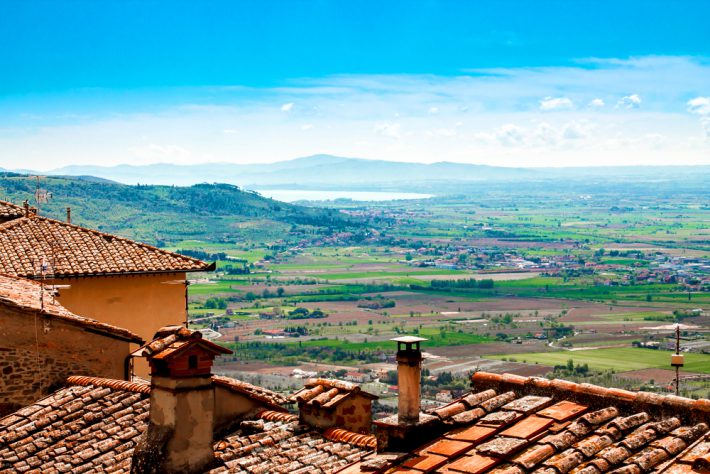 This pretty town sits on the top of a hill, overlooking a verdant valley below, stretching across to the mighty Lake Trasimeno.
Cortona is surrounded by ancient stone walls, which date back to Etruscan and Roman times. The town is brimming with interesting places to visit to become acquainted with the ancient history and unique culture that the hilltop Cortona is home to.
The Diocesan Museum is a must-see site, where you can witness many interesting artefacts and artwork that provide evidence of the town's ancient history and alluring culture. A standout piece in the museum is Neato Angelico's stunning panel painting of the Annunciation.
The Etruscan Academy Museum of Cortona (MAEC) is another rewarding place to visit in this enchanting town. The museum opened in 2005 and is hailed as one of the most important Etruscan museums in Italy. It chronicles the history and achievements of the Etruscan people, whom, as D H Lawrence wrote: "The Romans, in their usual neighbourly fashion, wiped out entirely."
The Santa Margherita Sanctuary, Cortona's patron saint, and the Girifalco Fortress, both situated on the pinnacle of the hill overlooking the rest of the town, simply have to be explored when visiting this beautiful Tuscan town.
Quality restaurants serving mouth-watering Tuscan cuisine washed down with lashings of fabulous red wine made locally in the rolling vineyards of Montepulciano and Montalcino, is another favourite pastime when visiting Cortona.
If you can wait until the summer before you visit this remarkable hilltop town, you'll experience the fabulous Tuscan Sun Festival. This annual event is of international renown and provides a programme of world-class concerts to celebrate the best in music, visual arts, culinary and wine, film, literature and local culture.
Though we have to admit, with its ancient history, remarkable museums, magnificent views overlooking the rolling Tuscany countryside and many quirky and character boutiques, bars and restaurants, the quintessentially Tuscan town of Cortona is a gem of a place to visit all year round.