26 Jun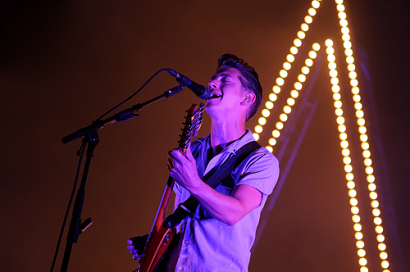 Vieilles Charrues in the heart of Finistere countryside is one of the world's biggest music festivals. Being a just a quick boat ride from Britain this huge music festival offers an interesting alternative for the unlucky 200,000 or so who tried and  failed to get a Glastonbury ticket.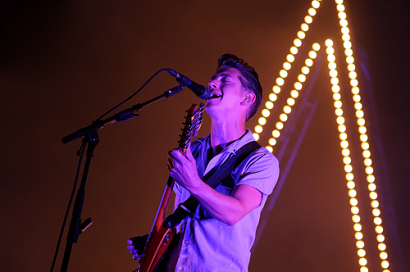 With five stages and more than 80 artists performing there really is something for the 230,000 spectators who congregate in Carhaix in Brittany for the Vieilles Charrues.
And this year's line-up certainly rivals, if not exceeds, the rosters of many of Europe's better known music festivals. Take a look at some of the bands headlining at Vieilles Charrues 2014, France's biggest music festival.
The Arctic Monkeys
Alex Turner and the rest of the Sheffield band will headline the festival on the Saturday night. The Arctic Monkeys have developed into one of England's finest rock bands. Led by Turner, the band have taken us on a fascinating musical journey through their recorded material and live shows.
Elton John
Sir Elton John has been around so long he has become a quintessential extravagant rock star who is as English as fish and chips.  Elton's list of hits are massive, as are his album sales. Elton John plays Vieilles Charrues on Friday 18 July. If you have not already seen the legendary British artist perform, it would be really worth the trip to Carhaix.
Miles Kane
Miles Kane writes great songs and is rapidly becoming an inspiring force on the music scene. The Last Shadow Puppets' frontman will undoubtedly put on an exciting show in Brittany this July.
Other well-known musicians who will be taking to Vieilles Charrues stages include Lily Allen and Franz Ferdinand, along with many more.
Vieilles Charrues is taking place 17 – 20 July 2014.
For more information and to get tickets for France's biggest music festival visit the official Vieilles Charrues website.