05 Dec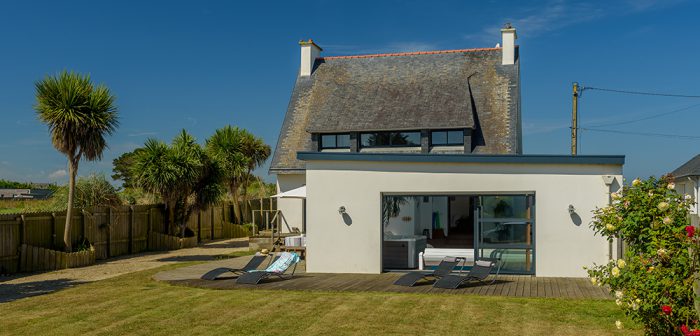 For larger parties of up to ten wanting to stay in well-facilitated, modern and stylish, self-catering accommodation on Northern Brittany's coastline, look no further than the fabulous Villa Brise.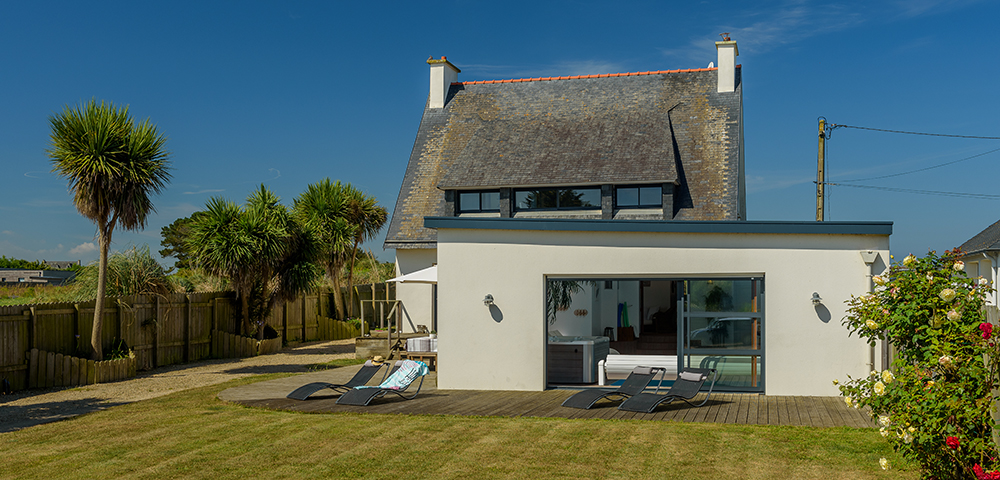 With five bedrooms and three bathrooms, guests can spread out in comfort in this spacious, airy and stylish family home. Recently renovated, Villa Brise boasts an attractive décor, influenced by its nautical environment. And being a stone's throw from the beach, which is just 250m from the house, and 500m from the pretty village of Brignogan Plages and its delightful little harbour, Villa Brise lends itself open to a seaside-inspired décor.
Though you don't have to wait until the warm months of summer to enjoy swimming at Villa Brise, as this modern home has an indoor heated swimming pool and hot tub for fun in the water no matter what the temperature is on the Brittany's north coast.
The villa exudes spaciousness and style, with a modern, open-plan dining room, kitchen and living area, which leads to the indoor pool room. The whole of the villa has been decorated with a tasteful, nautical flavour, with snippets of sea views giving guests a taste of the ocean from the first floor.
Children will love spending an afternoon exploring the granite rocks and their network of rockpools at the nearby white sandy beaches of Brignongan-plages. This picturesque coastal scene, where a colourful array of fishing boats are anchored in the harbour providing fresh fish to the local restaurants, is just a 500m-walk from Villa Brise.
The traditional town of Kerlouan is just 5km from the villa, which is home to a supermarket to pick up those vital holiday essentials.
You can browse through photos, read more information, check availability and book to stay at the beautiful Villa Brise on the property's webpage here.