20 Jan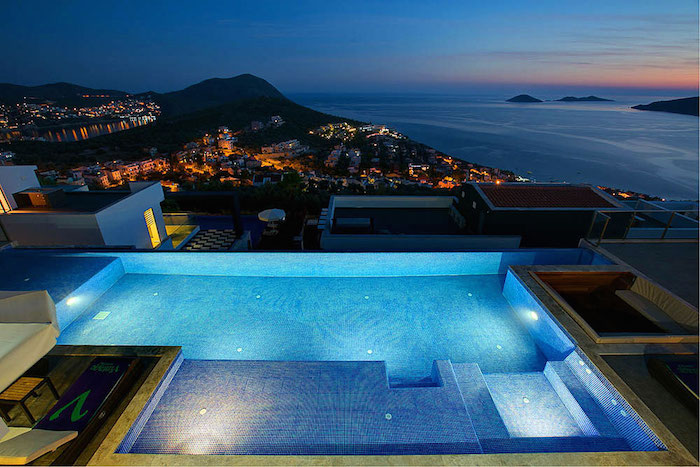 Turkey has evolved to become one of the world's most popular choice of holiday destinations. This stunningly diverse country has not reached such an accolade without good reason. With a unique Meditteranean climate and a periphery blessed with golden beaches and quirky coves, Turkey is a sun and sea lover's paradise. It also boasts an extraordinary history, a rich heritage, memorable shopping, not to mention incredibly unique cuisine – and that's just for starters!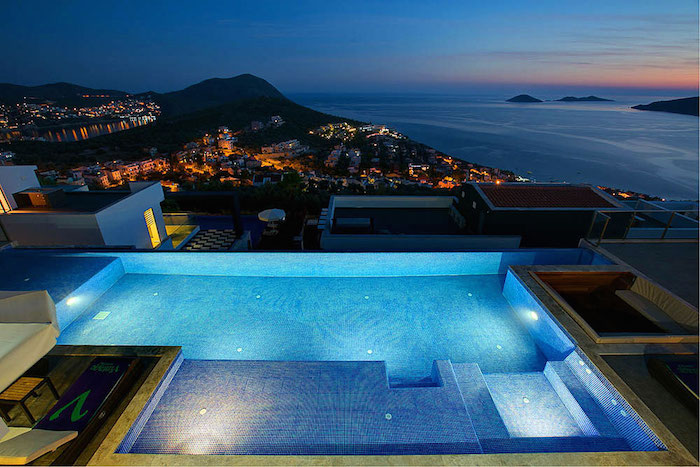 Vintage Travel have the pleasure of announcing we have moved into the vast and varied lands of Turkey and have a hand-picked selection of fabulous villas on our 2015 portfolio.
Our Turkish villas sleep between six and ten guests, perfect for those holidaying with families or in groups. The properties are all in the vicinity of Kalkan, an old fishing village is has become a cosmopolitan seaside town. Kalkan's focal point is its long promenade which is lined with trendy bars, restaurants and boutiques.
For a villa that really shows off the splendour of this area of Turkey's beauty, then a stay at Elmas certainly won't disappoint. This five bedroom, five bathroom villa can sleep up to ten guests and has been described as a prestigious property with "prestigious views."
This stylishly furnished villa is home to a long pool with an infinity edge that optimises the property's incredible views. One corner of the pool has a spa section, the perfect spot to enjoy a glass of bubbly and soak up Kalkan's beauty.
From unwinding in a sunken 'mediation' area with wooden benches to playing table tennis, there is plenty to do and enjoy whilst staying at this luxury Turkish villa.
With its elevated position, from Elmas guests can enjoy superb panoramic views of the nearby Kalkan.
For more information about staying at Elmas visit: https://www.vintagetravel.co.uk/villa_details.cfm?p_id=2305
Alternatively you could stay at Meryem, a four bedroom, four bathroom property that can sleep up to eight guests.
Like Elmas, Meryem enjoys sweeping sea and mountain views. This tastefully-decorated villa is a real pleasure to the eye, with each room possessing its own unique character and look.
The terrace and the infinity pool really make the most of the scenery that stretches out as far as the eye can see from Meryem, views that truly epitomise the often over-used adjective 'breath-taking'.
Meryem and its many delights are not far from Kalkan and Islamlar, another charming and unspoilt Turkish town, which is renowned for its legendary seafood.
For more information about this awe-inspiring Turkish villa in one of the nation's most beautiful spots visit: https://www.vintagetravel.co.uk/villa_details.cfm?p_id=2308