02 Dec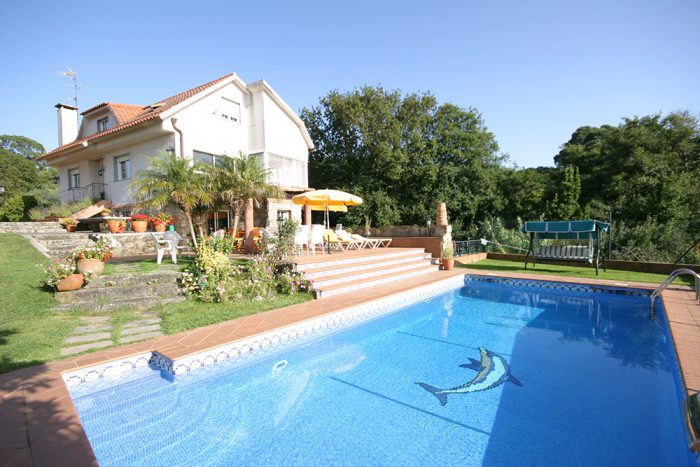 Enjoy relaxing in accommodation with stunning coastal views at the fabulous A'Rabela. We are delighted to have this excellent four bedroom, four bathroom house on our portfolio of properties available for holiday lets in Galicia.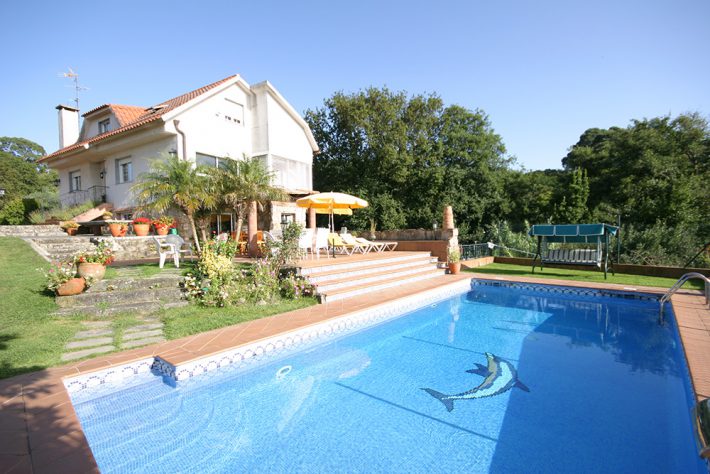 A'Rabela can sleep up to eight guests. This stylish and contemporary property is located in the pretty coastal village of Saiáns, just to the north of Panxon and Playa America. Stretching over 1000 meters in length, the golden sands of Playa America makes it one of the most popular beaches in southern Galicia.
Draped in elegant furnishings and decorated to an extremely high standard, A'Rabela oozes sophistication and class. The property takes full advantage of its enviable coastal location, with floor-to-ceiling windows.
Guests can benefit from A'Rabela's home gym and sauna, returning from their holiday feeling ultra-invigorated and refreshed!
As appealing and comfortable as A'Rabela is on the inside, it's exterior is crying out to be lived in! Spacious grounds enlivened with pockets of colour and fragrance radiating from the flowerbeds craft an idyllic setting.
Augmenting the serene charm of the property, is the gentle trickling of water that can be heard coming from the pretty stream that lies to the side of the property's grounds.
The azure water of A'Rabela's private pool mirrors the cobalt vista of the Atlantic Ocean in the background, providing the perfect spot for guests to bathe and relax.
Open and closed terraces provide the option of basking in the sun or having a relaxing meal or drink in the much-needed shade. An in-built barbecue ensures al-fresco dining is ultra-convenient at a property geared towards making the most of the Galician sunshine.
This sought-after part of Galicia's coast is crying out to be explored and enjoyed. The two restaurants and sandy beach of Saians is within walking distance of the house. A swathe of atmospheric fishing ports and desirable beaches are scattered along the coast, including Canido, which is just four kilometres from A'Rabela, and Patos at a mere five kilometres from the house.
Or if you and your party crave some livelier action, the upmarket coastal town of Baiona and its abundance of quality restaurants and shops that line its elegant waterfront, is just 14.5 kilometres from A'Rabela. 
To view photos and check availability to stay at this top-quality holiday home on the Galician coastline, visit A'Rabela's webpage here.