30 Sep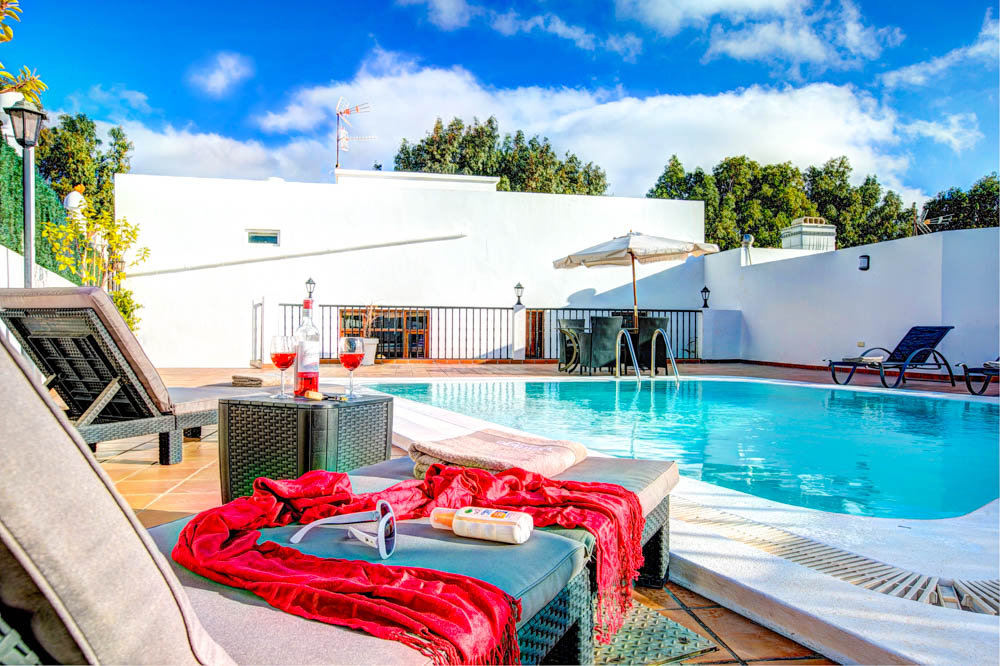 With beautiful beaches, an unrivalled volcanic landscape, traditional villages and towns, not to mention year-round sunshine and incredible sunsets, Lanzarote is made for a romantic escape for two.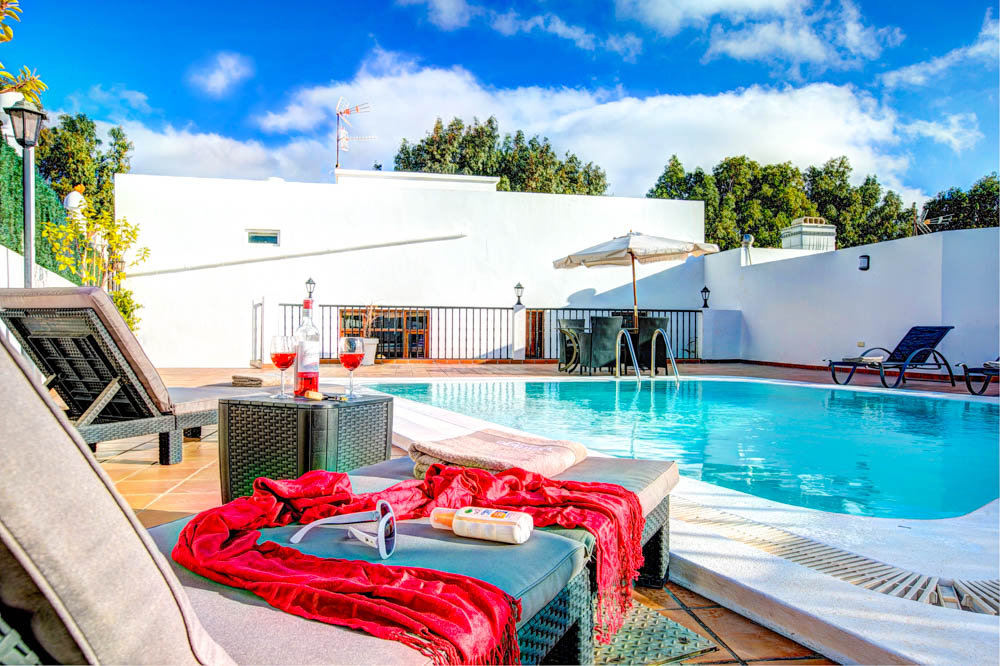 If you're looking for somewhere romantic to stay on this beautiful Spanish island, you might be tempted by the following Vintage Travel villas that are perfect for a dreamy escape to Lanzarote.
Casa Antonio, Guatiza
Casa Antonio is a beautiful villa that enjoys sweeping views of the rolling hillsides that stretch in every direction.
The sleepy village of Guatiza is just 3km from this fabulous villa, where couples can pick up vital holiday amenities, enjoy a romantic meal in either of the two local restaurants and soak up the culture of this quintessential Canary Island community.
The picture-postcard vista that can be enjoyed at Casa Antonio is brought to life even more when the sun sets behind the silhouette of the hills, creating incredible sunsets – perfect for couples seeking peace, tranquillity and romance.
Villa La Acequia, Tinajo
With a games room, a double bedroom with en-suite shower room, a covered terrace with sea views, and a panoramic view of Lanzarote's northern coast sea shimmering in the distance, Villa La Acequia would be a fantastic choice for those looking for a romantic break.
This comfortable villa is brimming with beautiful pieces made from carved wood, created by its carpenter owner.
Villa La Acequia is just a short walk to the local shops and restaurants of a tranquil Lanzarote village where time seems to standstill.
Villa Tara
Another beautiful villa on this scenic Canary Island goes by the name of Villa Tara. This high-quality property is located on the island's desirable and sheltered southern coast, at the chic and upmarket marina of Puerto Calero.
Villa Tara is just a 600-metre stroll from the pretty waterfront, where couples can enjoy dining out and watching the boats bob up and town in the harbour.
Villa Tara is geared up for enjoying alfresco living and making the most of its breathtakingly beautiful views, with enclosed grounds comprising of covered and open terraces, a gated pool with sun terrace and built-in barbecue.