05 Feb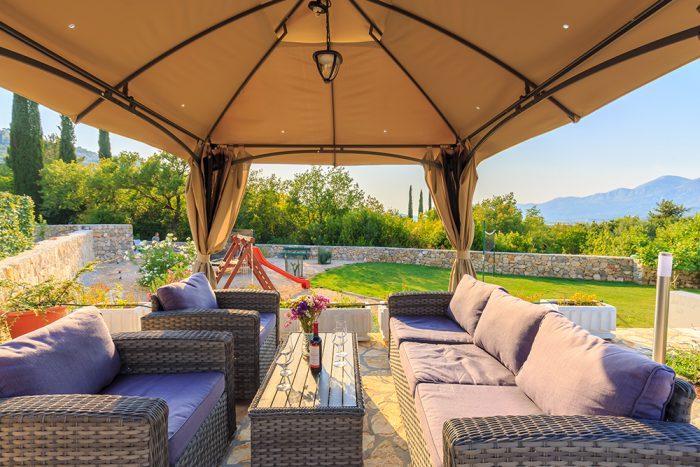 Newly-discovered for our Croatia portfolio for 2018, is the fabulous Bijela Kuća. This three-bedroom, three-bathroom contemporary villa can sleep up to six guests. Bijela Kuća is located in one of the most beautiful corners of Croatia, just 600 metres from the village of Gruda and 12km from the pretty coastal town of Molunat.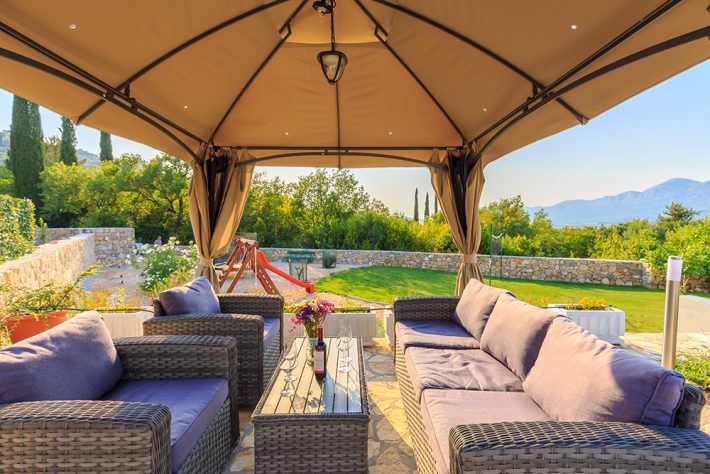 Bijela Kuća is constructed, designed and furnished to an incredibly high standard, with the whole of the villa and its grounds exuding spaciousness, style and comfort. This beautifully-presented country home is nestled within rolling hillsides blanketed in trees, yet is just a short stroll to the charming town of Gruda.
Multi-tiered terraces and a shaded pergola with comfy sofas are designed to capitalise on the property's far-reaching views, which stretch across the emerald Konavle Valley. A terrace with a cotton curtain screen provides the perfect spot for guests to enjoy wining and dining, whilst looking out on Croatia's countryside at its most impressive.
As well as the pergola and the covered terrace, a private swimming will undoubtedly be another external focal point for guests to cool down and bathe under the warm Croatian sky. For families with young children, a play area comprising of swings, a slide, table tennis, and a trampoline will help keep youngsters active and entertained.
As inviting as Bijela Kuća's exterior is, so is its interior, which radiates a homely, sophisticated vibe. Tasteful artwork and wall motifs give the villa character, complementing its light walls and hardwood floors. Guests can enjoy a home-from-home stay at Bijela Kuća with numerous mod-cons, including Wi-Fi, a fully-equipped kitchen, air conditioning and satellite TV.
Bijela Kuća's fabulous grounds can be accessed from the villa's spacious bedrooms via patio doors which lead onto the garden and upper terrace.
To pick up essential holiday amenities, have a drink in a characterful bar, or enjoy dining in a quality restaurant, the enchanting village of Gruda is just 600 metres from Bijela Kuća. For a fun day at the beach, head to Molunat, which has a selection of pretty sandy beaches. For a livelier day or evening out, the larger town of Cavtat is less than 16km from the villa, which has a wider choice of restaurants, shops and bars, as well as art galleries and museums. From Cavtat you can jump on a ferry and head towards the iconic walled city of Dubrovnik.
To find out more information, view photos, check availability and prices, and book to stay at Bijela Kuća, visit the villa's webpage here.