27 Nov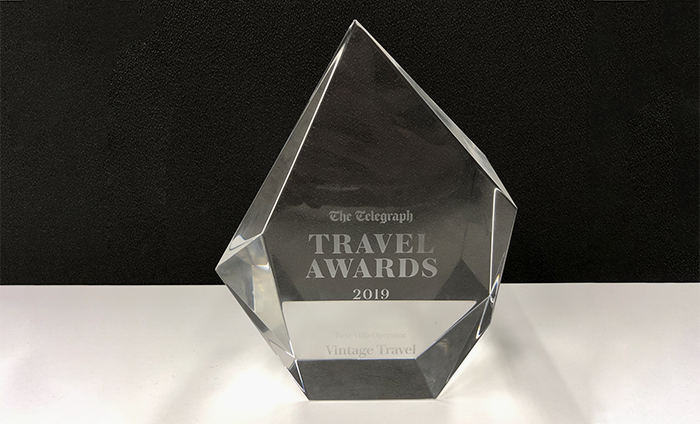 The directors and staff at Vintage Travel are thrilled and extremely proud to have won the prestigious Telegraph Travel Award for the Best Villa Operator of 2019, as announced during a recent ceremony in London.
This acclaimed award is particularly special as we look forward to celebrating our 30th anniversary in 2020 and continuing to help our clients, both those who travel with us regularly and those who are new to Vintage Travel, to find their perfect villa.
Our villas all have private pools, and in addition to our existing destinations – Italy, France, Spain, Portugal, the Balearics, Greece, Croatia and the Lycian Coast in Turkey – from 2020 a superb collection of villas in West Cyprus will be included in our portfolio.
All of the Vintage Travel team, both in the UK office and those overseas, would like to thank our clients for their huge vote of confidence in nominating us for this accolade.