15 Mar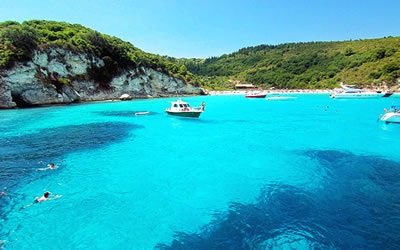 Mesmerizing, captivating, awe-inspiring – It has to be Greece.
If you want to start planning this year's holiday but haven't even decided on a destination yet, why not let Vintage Travel do your deciding for you? We have many stunning villas on the Greek islands of Skopelos, Crete, Rhodes, Corfu and Peloponnese, all offering something distinct and matchless, in the most stunning of surroundings. The only difficult bit now is choosing which Greek island to head to.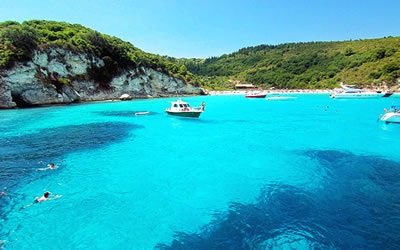 Rhodes
On the Island of Rhodes, we have villas boasting views of the particularly picturesque Vlicha Bay. Lay at the southern end of the Dodecanese chain of islands, Rhodes skirts the Turkish coast, with its southern situation ensuring the island has more than 300 days a year of beautiful sunshine. Known as the 'Crusader Island', Rhodes is an historian's paradise, with the ancient sites of Lindos, Lalyssos and Kamiros just waiting to be explored.
Rhodes unique diversity means it caters for every tourist's taste – Lazing on a beautiful sandy beach, visiting medieval fortresses, enjoying nightlife that rivals any European destination, or exploring the island's magnificent countryside, Rhodes has it all.
Kefalonia
The island of Kefalonia offers an intriguing mix of the ancient and the modern. Since Captain Corelli's Mandolin was set on Kefalonia, it has become one of the most sought-after resorts in Greece, and with good reason. Mountains capped in forests and tortuous mountain roads, provide for some sensational vistas, whilst several interesting attractions such as the caves at Melisani, attract thousands of visitors each year.
If you are wanting to experience a Greek holiday with a difference, then Kefalonia is calling.
Corfu
Since the Victorian times, Corfu has been a popular holiday destination. Its intense plethora of bars, restaurants and nightclubs in the bigger towns, means the island remains particularly popular with young people. Although Corfu does have a lot more to offer than just its buzzing, lively nightlife.
Romantic villages, steeped in history and culture, interesting coves and pretty beaches scatter this island, which provides some breathtaking views, dominated by mountains and some rich and fertile farmland.
Crete
Crete is the largest and most southerly of the Greek islands, and is therefore blessed with a sensational climate. Although the weather is far from Crete's only sensational feature. With more than 1000 kilometres of coastline, visitors can literally spend their whole holiday seeking out many deserted and beautiful beaches and coves. Crete, with its warm and friendly hospitality and insistence on tradition and folklore, gives tourists a real taste of true Greece.
Peloponnese
One of the less well-known Greek islands, Peloponnese, with its medieval castles, remarkable ancient remains, white sandy beaches and quant and charming villages, hidden amongst some truly breathtaking scenery, is one of the most pure and unblemished places in the whole of Greece.
Skopelos
For those who prefer your beaches more rugged, then Skopelos, with its rough and craggy hillsides, protruding into many rocky and interested coastal outlets, may be the destination for you. This beautiful island is practically all forest, with 80 percent of inland Skopelos being cloaked in sweet-smelling pine trees.
It is because of this eclectic mix of rugged coastline, pine woods, fruit orchids, chapels and monasteries and friendly locals, that has guaranteed the island of Skopelos is featured in our 2011 portfolio of magnificent properties.