03 Dec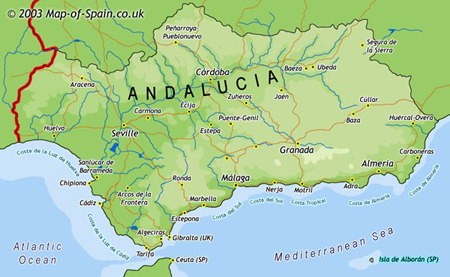 By Debbie Bartlett, Vintage Travel's area representative in Andalucia.
Inland Andalucía is so beautiful that I never tire of the scenery, even though I have lived here for 20 years! I particularly love Ronda and the nearby area, where the landscape varies so much. There are mountains, lakes, little villages where time seems to have stood still, vast areas of protected woodland where you can drive for miles without seeing another vehicle, and, everywhere, stunning views. It's a real paradise for photographers, and for walkers, cyclists and bird watchers too. What is also lovely is the feeling of space and closeness to nature, but wonderful cities like Sevilla, Córdoba, Granada and Cádiz are an easy drive away so although we are 'away from it all', we're not isolated. Andalucía is lovely at all times of year; I love the Spring, when the air is fragrant with blossom and wild flowers, and it's hard to beat sitting by the pool or on the terrace on a summer's evening, drink in hand, enjoying the herb-scented breeze and watching the sun go down.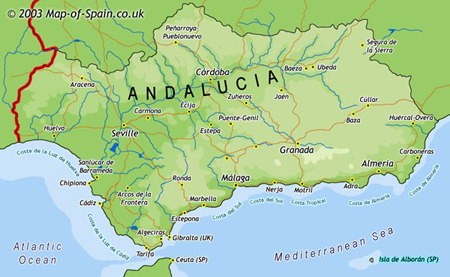 I am often asked which is my favourite Vintage Travel property in my area, and I honestly can't answer that because I would end up naming them all! We have houses to suit all tastes and requirements and they all come highly recommended by clients who have stayed there. Check out our current range of properties for rent in Andalucia.
Living here is fantastic and I wouldn't want to be anywhere else; I love seeing clients enjoying their holidays or reading their comments afterwards, but I must admit that I sometimes feel quite envious…. after all, I never get to stay in any of these lovely houses!
 Local Secrets in Andalucia
Why do people go to the manufactured stony beaches of the Costa del Sol when on the Costa de la Luz they could have a stretch of beach to themselves nearly as big as Wales? Even in July and August there is room for everyone, but from April to June you can have a wide, clean golden beach virtually to yourself. Idyllic. From Conil in the north to Tarifa overlooking Morroco in the South nearly 80km of virtually unspoilt beach, with the lighthouse of Cape Trafalgar in the middle, is waiting for you to discover!