10 Sep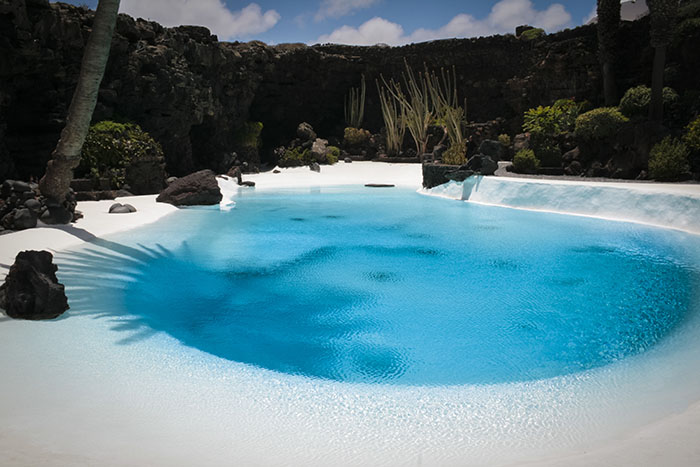 If you're looking for memorable and unique things to do in Lanzarote – that the whole family will enjoy – make a visit to Jameos del Agua part of your holiday itinerary.
Described by Rita Heyworth as the "eighth wonder of the world," and by renowned Lanzarote artist César Manrique as the "most beautiful nightclub in the world," this popular tourist site is a series of lava caves, found to the north of the island, in the municipality of Haría.
This 6km-long lava cave was created around 4,000 years ago when Montaña La Corona erupted. However, it wasn't until the 1960s when César Manrique saw the potential of this mesmeric natural site and crafted a compelling cultural attraction.
The Jameos del Agua are entered down some stone steps into the first cave. Known as 'Jameo Chico', the cave has been transformed into a quirky restaurant, which looks out across a small lake.
This translucent lake is home to a species of crab that can only be found in the lava caves of Jameos del Agua, the albino crab. These small, pale crabs are blind and add to the unique, magical enchantment of these lava caves.
From Jameo Chico, visitors emerge from a dark tunnel into a large open-air cave, scattered with tropical plants encircling a fabulous swimming pool. Swimming is prohibited in this open-air pool, though it is said the King of Spain is the only individual who can swim in it.
Known as the Jameo Grande, from here the auditorium can be accessed, which hosts exciting cultural and entertainment events throughout the year, all projected with the finest of acoustics.