12 Oct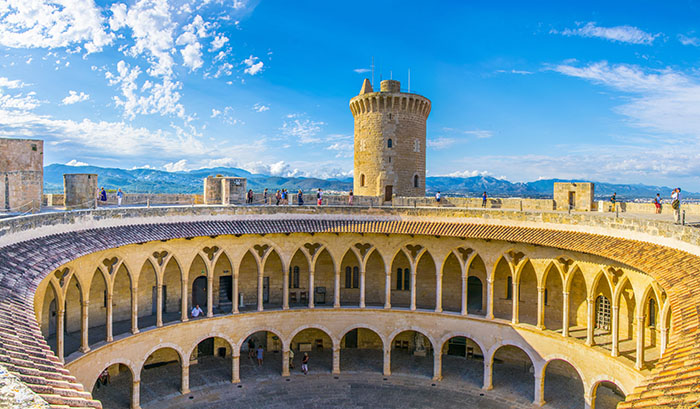 Bellver Castle has cast a watchful eye over Palma Bay for more than seven decades. This gothic-style castle lies on the crest of a hill to the west of Palma's town centre. Adding to the prominence of this domineering fortress is its unique circular shape, one of just several castles in Europe that boast this distinguished shape and the only one in Spain.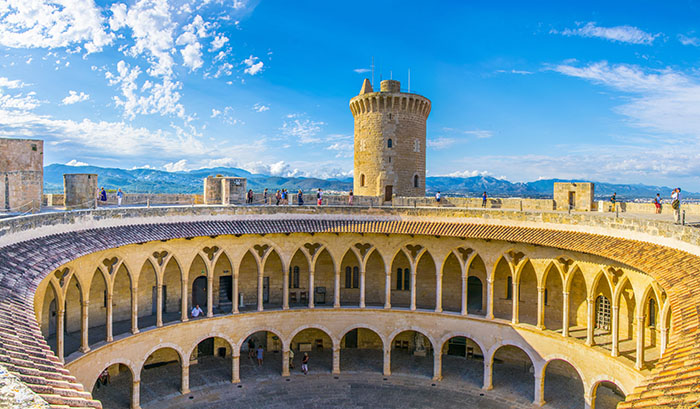 Bellver Castle was built in the 14th century as the residence of King James II of Mallorca. Following decades of being the home of royalty, from the 18th to mid-20th century, the castle was used as a military prison. Some of the thousands of prisoners that were executed during Franco's dictatorship spent time imprisoned in Bellver Castle
Today, this imposing edifice that looks down on the pulsating city of Palma, is one of Mallorca's leading tourist attractions, and home to the city's History Museum.
Both the castle's surrounding wall and inner yard are circular in shape, a wholly unique architectural characteristic in Spain and something which undoubtedly adds to the intrigue and enchantment of Bellver Castle. The circular inner courtyard features distinct gothic-style semi-circular arches.
Despite undergoing two sieges during the Middle Ages, this mighty castle has only succumbed to the hands of its enemy once, in 1521 during an assault in Revolt of the Brotherhoods on the island.
Such is the unrivalled architectural splendour and incredible preservation of Castillo de Bellver, surrounded by thickets of fragrant pine woods and enjoying incredible views over Palma Bay, it's easy to see why the castle is one of the most popular monuments in Mallorca, providing a fun and memorable day out for all the family.