16 Apr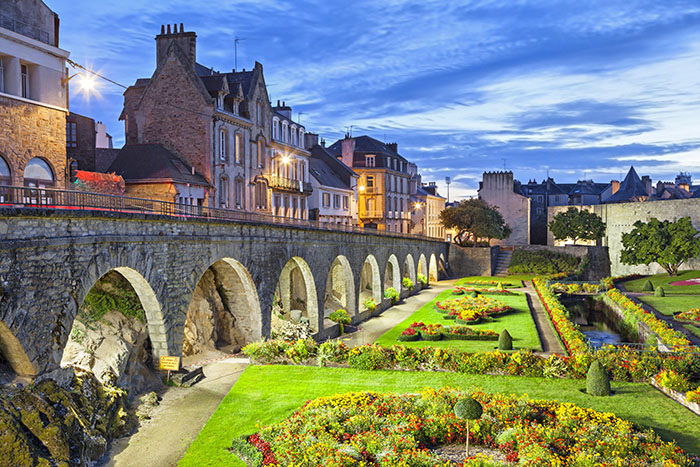 The mesmerising walled town of Vannes is, without doubt and with good reason, one of the most cherished and attractive sights of Brittany. If you are spending time in Brittany, you simply must call by this beautiful medieval town, for the following reasons.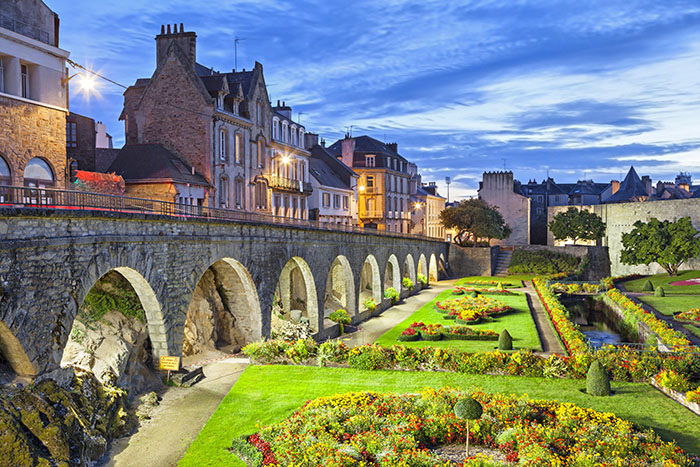 Wonder round the ancient streets
Lay within the imposing walls that guard this incredible town, is a network of ancient streets. Leisurely strolling along these picturesque streets that are lined with unique architecture, inviting boutiques, not to mention many a great bar and restaurant, has to be one of the most pleasurable pastimes when spending time in Vannes.
Visit Vannes museums
Also located in the safety of the ancient city walls are two museums. The Museum of Archaeology is housed in the Chateau Gaillard, a mansion house constructed in the 15th century. La Cohue is Vannes' Museum of Fine Arts and can be found in a 13th century covered market, which, during the late 1600s, was the home of the Breton Parliament.
Spend time in the Parc du Golfe
Approximately a mile to the south of Vannes City Centre is the Parc du Golfe, another must-see place to visit. From this beautiful park you can take boat trips around the Gulf of Morbihan or visit the popular aquarium, which is home to an incredible collection of tropical fish.
Within the park is also the stunning Jardin aux Papillons, Garden of Butterflies, which has a huge glass dome where hundreds of butterflies fly around.
Visit the Château de l'Hermine
To the east of the town outside the city walls is the Château de l'Hermine, another imposing site that must be visited. The Château was once the home of the Duke of Brittany. It is now a fabulous exhibition space, where many a great festival takes place throughout the year.