18 Jun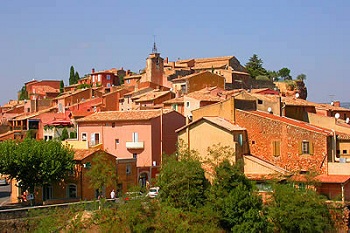 It's quite possible that you would have either heard of Roussillon or seen it on a picture postcard somewhere. It's situated in the South West tip of France and borders Spain, and as a village, has been deemed as one of France's most beautiful thanks to its medieval ochre buildings (red rocks, red stone buildings and red tile roofs). The history of Roussillon is also fascinating and date way back to Hannibal and beyond.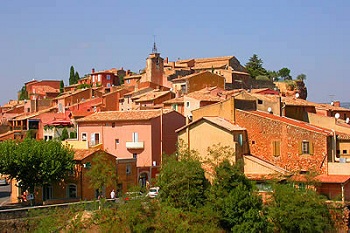 The village itself is set in a deep green pine forest on bright red-Okra hills, quite a sight. It doesn't take long to get round the village and a couple of things you should look out for are:
The 19th-century clock and bell tower and ancient sundials
The square (look for the old library)
Just outside the village you will find The Giants' Causeway (Sentier des Ocres), where you'll find the jagged ochre cliffs (there are around 17 tints to watch out for). Walking around the park takes under an hour so do park up and explore. Apart from the cliffs you'll discover the very fine reddish-orange sand, which is great for kids to play in – but be warned… take a spare set of clothes for them otherwise your car will turn orange from the inside!
This village and surrounds are well worth exploring if you are in the area, parking can be a little tricky sometimes and costs around 3 Euros per day. Definitely a great picnic spot.