29 Dec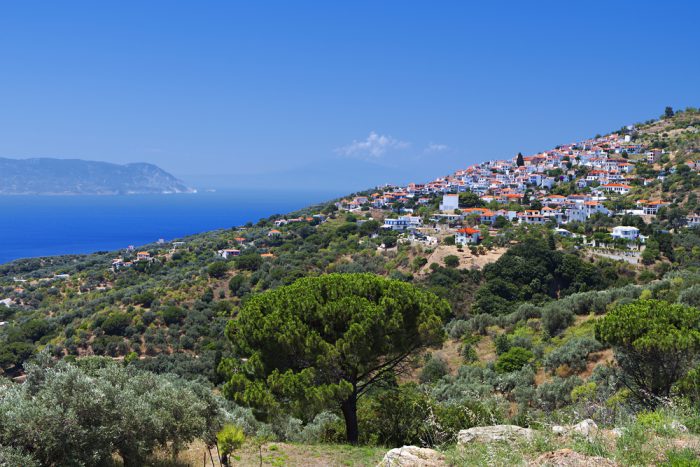 Glossa is the second largest town on Skopelos, which lies to the north of the island. The pretty little town has been built amphitheatrically on the slopes of a hillside. With whitewashed buildings topped with red roofs and surrounded by fragrant-smelling almond and pine trees, Glossa really is a delightful place to visit.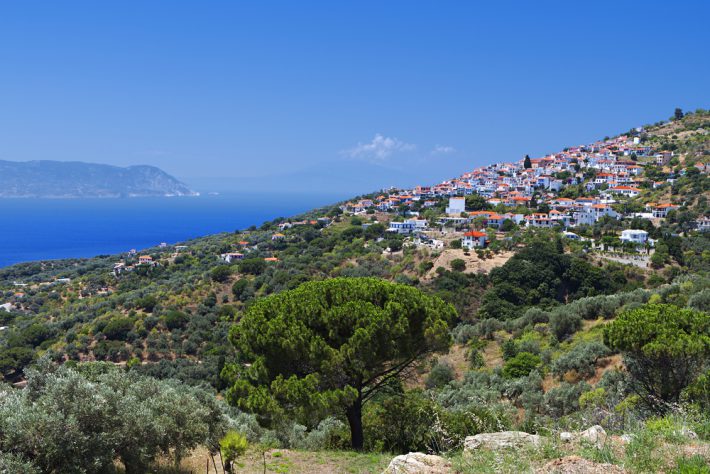 The old part and centre of Glossa is pedestrianised with no vehicles allowed to continue up the cobbled, narrow and often steep streets. If you carry on up these charming streets, which are lined with old houses that have been beautifully preserved with painted wooden balconies often scattered with brightly-coloured flowers, you'll come to a square at the zenith of the town. This small square is home to a church, a café and a couple of tavernas, offering well-deserved refreshing drinks and a bite to eat.
The cluster of chalk-white houses that cling to the mountainside, tumble towards the sea and to a lovely little port. From this pretty port boats sail to nearby islands, where incredibly beautiful beaches warrant fabulous day trip excursions.
Asides wandering around Glossa's quaint and charming streets and enjoying a cold beverage and some tasty Greek cuisine in a port-side bar, another great attraction of the town is visiting the Monastery of Taxiarhes, nestled amid the pine trees. For further historical intrigue head to the remains of the Citadel of ancient Selinous, constructed in the 4th century BC. Fascinating ruins of Roman baths can also be explored not far from Glossa's port.
If you yearn to discover Greece and its most timeless and authentic, head to the stunning island of Skopelos and the pretty little whitewashed town of Glossa, where time really does seem to stand still.