19 Apr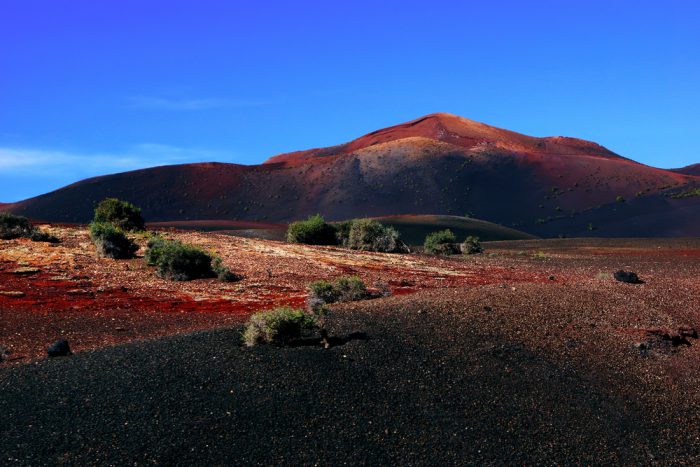 Visiting Lanzarote's Timanfaya National Park is the perfect place to recharge the batteries by reconnecting with nature. Not only can you enjoy stunning, almost prehistoric scenery, but you'll have the added bonus of experiencing a place of extreme natural beauty in a warm and sunny climate.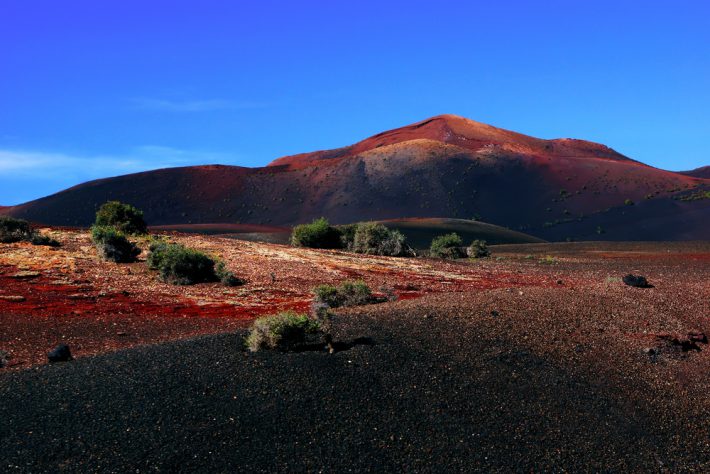 The Timanfaya National Park's Montañas Del Fuego (Fire Mountains) erupted between 1730 and 1736 when over 100 volcanoes, in an area of 50 km², devastated this area of Lanzarote. The final eruptions were in 1824, so don't worry that anything is likely to happen on your visit! Although just a few metres below the surface, temperatures reach between 400°C and 600°C. Water sprayed into a bore hole will erupt immediately in the form of a geyser. Even the local tourist restaurant uses the geothermal heat to cook its food.
Due to the low average rainfalls and thus limited erosion, the site has lost none of its fantastic almost Martian-like imagery. Keen to preserve its unique vista, the region was made a National Park in 1968.
It is not permitted to wander freely around the site for obvious reasons, but there are coach trips that tour the various sites, with expert guides so you don't miss anything. However, Park officials initiated a free guided walk service, with information in both Spanish and English, that covers two safe routes through the park. You will need to book at least 48 hours in advance. Surprisingly, it is also possible to take a camel ride across this fantastic volcanic area.
Warm weather all year, with uncommon cold spells, gives lanzarote the nickname of 'Island of Eternal Spring,' because of its privileged climate. As you have a long warm season to choose from you can take advantage of cheaper air flights, so why not consider a self-catering break? Courtesy of Vintage Travel, here are a couple of suggestions:
Villa Tara
Just a 600m stroll from a picturesque waterfront and a short walk from waterside restaurants, elegant boutiques and local mini-markets, Villa Tara has three bedrooms, three bathrooms, a heated swimming pool, and an immaculate interior which fuses classical and contemporary styles.  Villa Tara is close to an enticing range of waterside restaurants, elegant boutiques and local mini-markets.
Villa La Acequia
If you prefer something more rural, to experience being in the heartland of this beautiful island, yet just a short walk to all amenities in a quintessential island village, then consider Villa La Acequia, set amongst rolling hills. This spacious villa sleeps six, with three bedrooms, two bathrooms and, of course, an inviting private pool.