12 Jul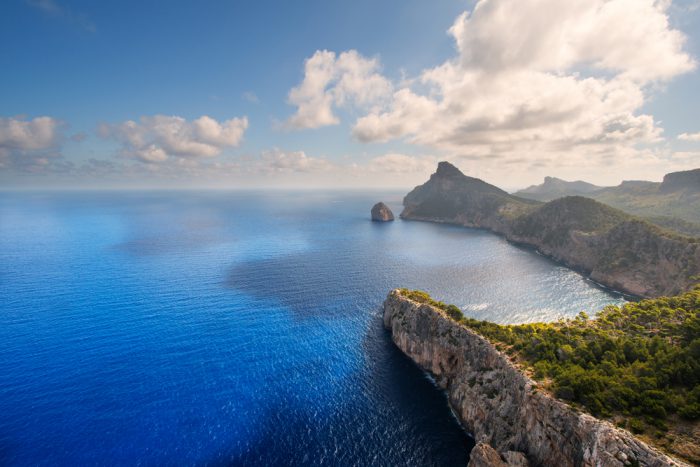 If you are looking for dramatic and windswept views, then visit the northern tip of Mallorca. The Cape de Formentor is the spot where the Sierra de Trauntana Mountains collides with the Mediterranean Sea.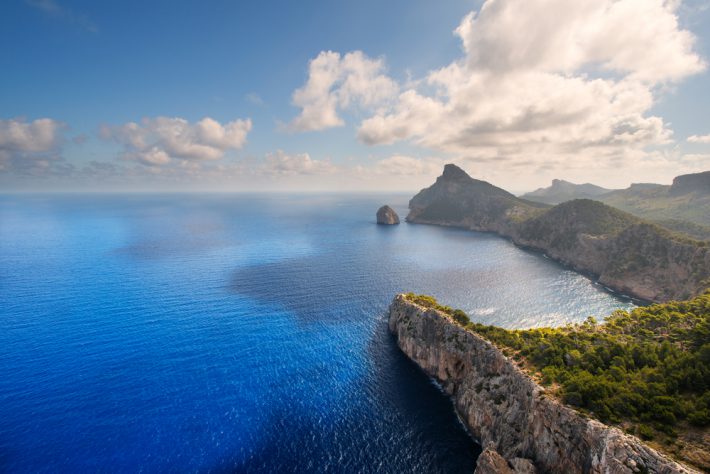 Its name literally means 'end of Formentor', the wild peninsula abounds with stunning views. Sandy but almost inaccessible beaches lie at the bottom of 400-metre-high cliffs.
There isn't anywhere more dramatic on Mallorca than this haven for thousands of nesting seabirds. Eleanoras falcons make their homes amongst the strange cliff formations, where even pine trees grow out from the rocks. A lonely, windswept lighthouse high on the promontory marks the end of this wonderful island.
The 20-kilometre drive from Port de Pollenca is not for the faint-hearted. Legend has it that a priest and the local bus driver died on the precarious route, and both tried to get through the Pearly Gates, but only the bus driver was let in.
Cape de Formentor is also home to an accessible, sweet-smelling pine-clad beach. Notable figures who were known to be fans of this stunning beach include Winston Churchill and Charlie Chaplin. There have also been many artists, playwrights and poets who have found inspiration here.
When driving to the Cape de Formentor be sure to take your camera. There are some great viewpoints on the drive, particularly the view from Mirador des Colomer. A path heads up to an old watchtower – Talaia d'Albercutx – with fantastic views of the whole peninsula. There are also photographic opportunities at Mirador de Pas.
If driving along precarious hairpin bends isn't for you, there are also boat trips to this region, which provide the perfect opportunity to study the staggering cliff faces and thriving bird population.
If you are inspired to visit Mallorca, Vintage Travel have a number of self-catering holiday homes that are ideal for exploring the Island.
Ca Na Reieta
Ca Na Reieta is a one-bedroom, one-bathroom property not far from the Port of Pollenca that sleeps two guests. This pretty villa provides a tranquil, welcoming atmosphere, the perfect place for a couple to relax. Set within gorgeous countryside, and being just 4.4 kilometres from the two sandy coves of Cala San Vicenç Ca Na Reieta boasts a fabulous position on the island of Mallorca.
Baldregat 
Baldregat is a two-bedroom, two-bathroom villa near Pollenca, which can sleep four guests. The property enjoys striking sea views, with the Tramuntana Mountains in the distance.  Guests staying at Baldregat can enjoy meandering around landscaped grounds, bathing in a large oval pool, and wining and dining on a spacious terrace.