29 Jul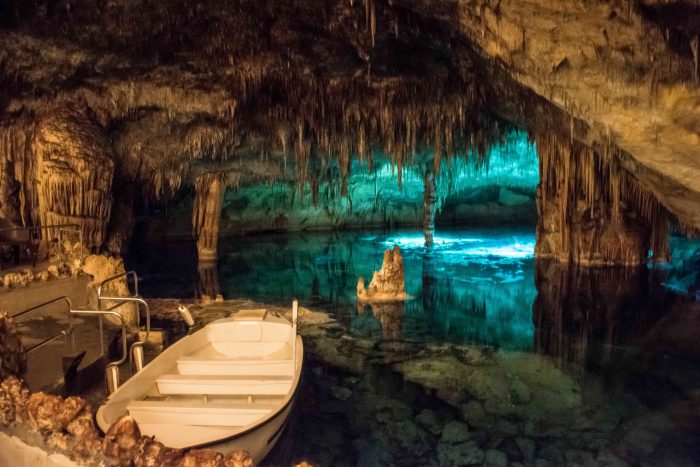 The rich and diverse island of Mallorca is brimming with exciting things to do for all ages and tastes. One of the island's most popular excursions is visiting the fascinating Caves of Drach.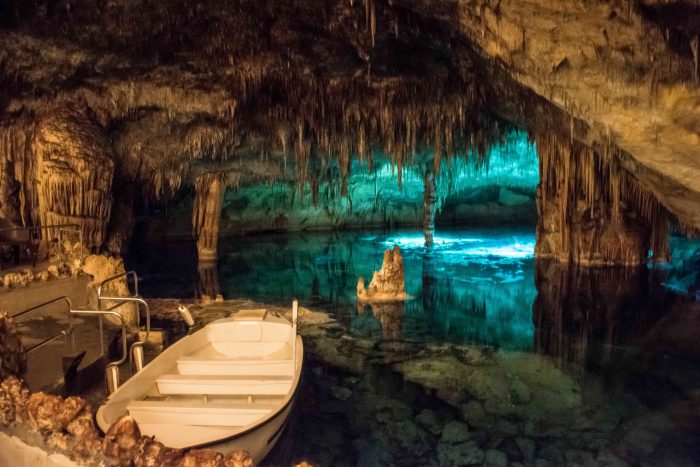 The Cuevas del Drach are located on Mallorca's east coast, in the town of Porto Cristo. These well-visited caves extend for approximately 1,200 metres and boast a gaping depth of around 25 metres.
Within the walls of these mighty caves is a large underground lake, known as Lake Martel, which is considered one of the largest underground lakes in the world.
The calcareous formations inside the cave were created more than five million years ago, during the Miocene era. Tours of the caves are held regularly and include a visit to the lake, which can be accompanied by a classical music performance.
Following a fascinating excursion of this underground world, visitors can enjoy walking around the picturesque fishing village of Porto Cristo.
This pretty little town features a sheltered bay with a blue flag sandy beach, which is lapped with beautifully clear water.
Porto Cristo's streets are lined with beautiful architecture and ornate buildings, including the old church known as 'Mare de Deu del Carme,' named after the Patron Saint of Seafarers. Another notable feature of the town is the statue of a mermaid.
The story goes that the village was given its name after a boat with a crucifix onboard was washed up on the beach during the Christian invasion of Mallorca.
Asides the Cuevas del Drach, Porto Cristo and its vicinity is home to a number of great archaeological sites, including the prehistoric burial sites of Son Moro and Sa Gruta.