06 Oct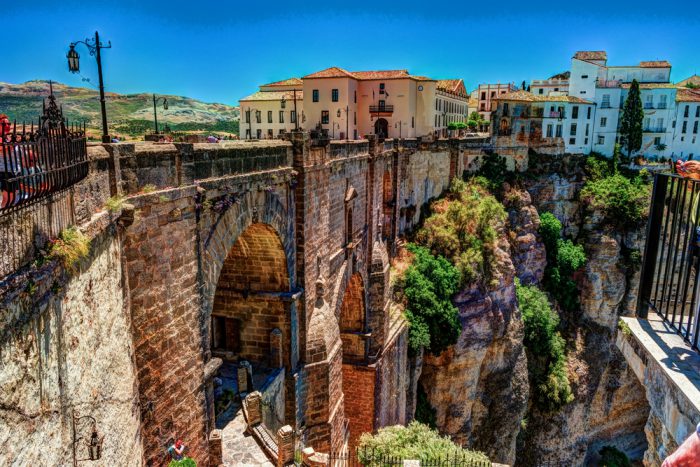 The shimmering white-washed town of Ronda, stood high on a hillside overlooking a vista of mountains, meadows, and lakes, is a true sight for sore eyes. This 'pueblo blanco' – white village – is one of the most celebrated in Andalucía, with good reason.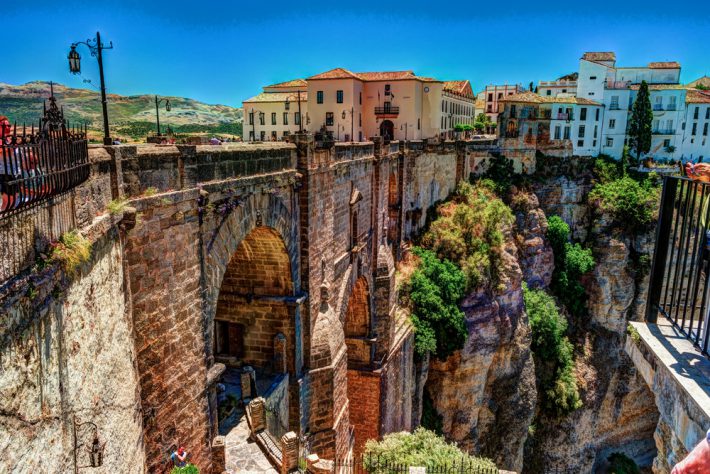 Meandering the narrow streets calling in the attractive shops selling quirky gifts, or enjoying a cold beer in one of Ronda's many bars and cafes – visitors are never short of things to do in this atmospheric inland town.
One of the most visited sites in Ronda is Mondragón Palace. This beautiful palace is blessed with Moorish courtyards and blossoming gardens, once owned by the kings and queens who resided in this incredible hilltop town. Mondragón Palace also houses the town's Municipal Museum.
It is believed the palace was built during the early 1300s. According to legend, the great Moorish King Abbel Malik or Abomelic I, son of the Sultan of Morocco, Abul Asan, lived in the palace briefly, during what has become known as Ronda's 'Golden Age', when the town initiated profitable construction projects.
Ferdinand II also used Mondragón Palace when he conquered the town in 1485. It is believed Ferdinand and Isabella stayed at the Palace in 1501 during the Moorish rebellion.
In the ensuing decades, the palace saw many renovations, additions and improvements. Today, visitors flock to Mondragón Palace to witness the incredible architecture, gardens and courtyards.
The Municipal Museum inside the palace is home to fascinating remnants and a permanent collection which provides visitors with a beguiling historical journey through Ronda and the wider Andalusian region. This is a great place to learn about the remarkable history of Ronda and the different cultures, including Moors, Romans, Dolmens and many more, who made their mark on this this beautiful whitewashed town in the Andalusian mountains.