04 Jun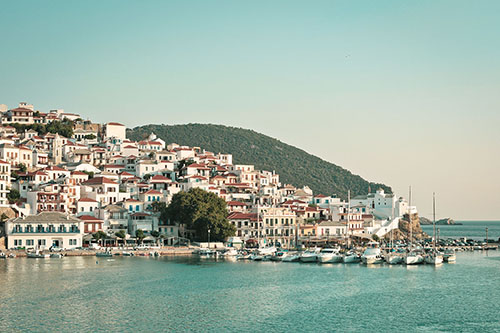 The beautifully scenic island of Skopelos is steeped in culture, heritage and history. To celebrate and preserve Skopelos' unique traditions, the island is home to a thought-provoking folklore museum.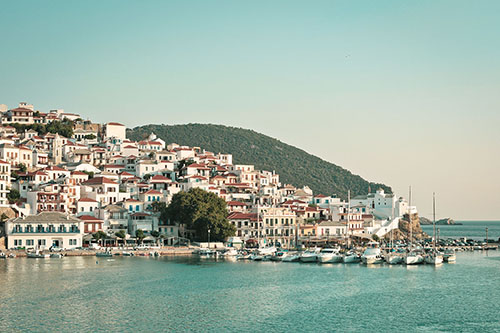 The fascinating Folklore Museum can be found in the quaint village of Glossa in the north-western region of the island. Nestled on a hillside, this beautiful whitewashed, red-roofed village boasts incredible panoramic views that stretch across the bay and beyond. The museum itself can be found in a stunning 18th century mansion. The museum provides a fascinating insight into Skopelos' local history and unique traditions.
Visitors can look round the bridal bedroom and look at traditional costumes, embroideries and dresses on the first floor, which represent the island's culture during bygone centuries.  The mansion's basement is devoted to collections of farming tools, which have been vital farming sources over the centuries.
Other interesting artefacts include ceramics, paintings and handmade furniture made by local craftsmen on Skopelos, all of which provide awareness into what life has been like on the island over the years.
The museum was opened in August 1992. Upon opening, the island's locals dug out their old belongings and donated interesting artefacts and treasures to the museum.
The Folklore Museum holds numerous workshops and education programmes throughout the year.
There are many reasons to visit the authentic, tranquil and breathtakingly beautiful island of Skopelos, where time seems to stand still. Thanks to the Folklore Museum and the generosity of the local people for donating their treasures and trinkets, we are able to have a real understanding of what life has been like on this tiny Greek island across the centuries.