28 May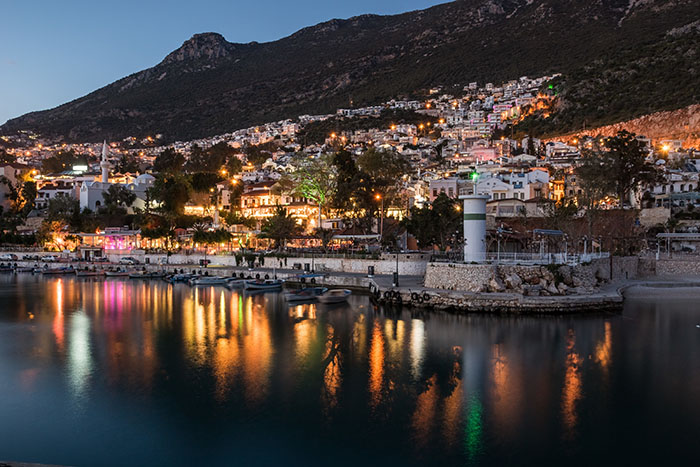 Small, charismatic, quiet, authentic and friendly, it is easy to fall in love with Kalkan on the stunning Turquoise Coast in Turkey.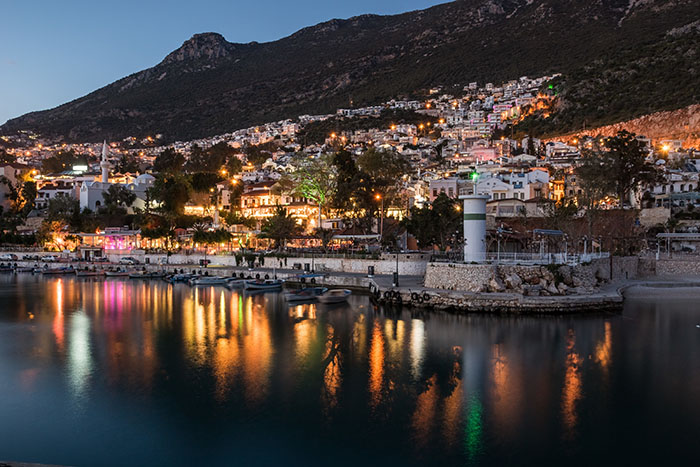 Likened to Tuscany in Italy, the Dordogne in France, and even the 'Italian Riviera minus the posers,' this well-to-do harbour town offers something classy, traditional and extremely special.
Kalkan is huddled at the foot of the mighty Taurus Mountains. Its sheltered bay looks out towards islands in the distance, whose emerald interiors interrupt the cobalt water of the Mediterranean, which blends almost seamlessly with the serene sky overhead.
This charming town comprises of a network of narrow streets, which ultimately lead to the same destination, the beautiful harbour. Dazzling whitewashed buildings line Kalkan's streets, many of which boast chunky carved Ottoman Greek timer balconies, with brightly-covered bougainvillea climbing up them, augmenting the prettiness of this mesmerising Turkish town.
Foodies and those with a passion for quality Turkish cuisine will certainly be impressed with Kalkan as the town is known for its fine dining and quality restaurants. What used to be a modest fishing village is now home to around 200 restaurants and it is believed Kalkan is home to the highest number of bars and restaurants per square metre than any other place on the Turkish coast.
Many of these restaurants have roof-top terraces, which provide diners with incredible views of the stunning seascape that surrounds this beautiful coastal town.
The tranquillity and traditionalism combined with glamour and sophistication of Kalkan, it comes as little surprise that this coastal town in the Antalya province of Turkey is starting to attract the rich and famous to its shores.