22 May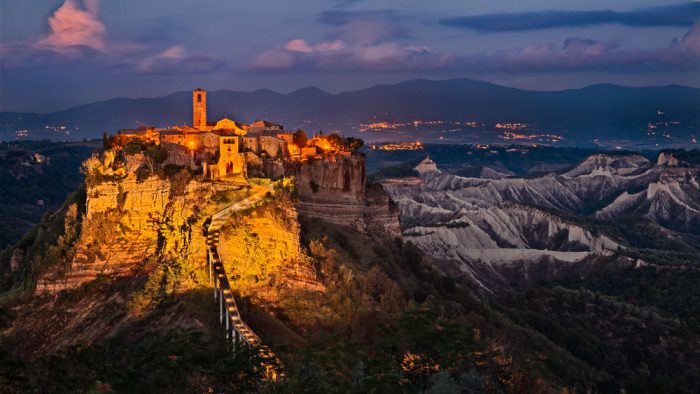 Wonderful landscapes and plenty of medieval pueblos are characteristics of the Lazio region of Italy, which borders the Tyrrhenian Sea. The town of Viterbo in Lazio is laid back and cultured, a place where good food, relaxation and an acute awareness of its history, age old customs and rhythm of life are deeply entrenched.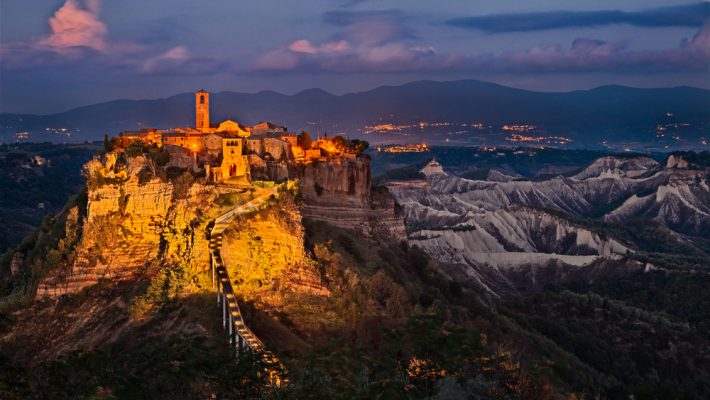 Although Viterbo is just 80 kilometres north of Rome, it is worlds apart in terms of atmosphere. The coat of arms of the town contains an image of a lion, which represents Hercules, the mythological founder of Viterbo.
Many historic sites in Italy have become magnets for tourism, but not Viterbo, which remains virtually undiscovered by the masses. Very well-preserved medieval battlements surround the old area of town; they were constructed in the 11th and 12th centuries.
You enter the town through impressive ancient gates. Viterbo's ancient centre is amongst the best preserved medieval towns in this part of Italy. Several of the oldest buildings, in particular the town churches, are constructed above ancient ruins, and are recognisable by the use of big stones, some 50 centimetres on each side. The town is also distinctive for its 'Profferli', external staircases that were very common on medieval houses in this area.
Viterbo has a long connection with Italian popes, who often sought refuge here when they had problems asserting any authority over Rome. Some were even besieged behind the town walls.
Sites to visit in this fascinating ancient town include the Sacrario Fountain, the 13th century Papal Palace, and The Cathedral of San Lorenzo. The Museo Civico contains archaeological specimens from pre-historic to the Roman era, plus a 'Pinacoteca' (picture gallery). There are also smaller gothic churches to visit, and sit for a quiet contemplative moment. Another good place to rest is the Villa Lante, a fine example of mannerist gardening.
Near the Arcione River, which lies west of Viterbo, you will find several springs, renowned for their healing qualities and which have been used ever since Etruscan times. There are also some imposing ruins of a Roman bath that can be visited.
From the summit of the Tarquinia Alta hill, you can enjoy a superb panoramic view of the area. There is also an Etruscan necropolis with over two hundred graves, which is a UNESCO World Heritage site.
On the 3rd of September each year, the artistically illuminated statue of the Patron Saint is enthusiastically paraded around the town. Bearing in mind it weighs between 4 and 5 tonnes and needs a hundred men to carry it on a strenuous climb at the end to the Plaza di Santa Rosa – the Patron Saint parade is a spectacle definitely worth seeing.