10 Oct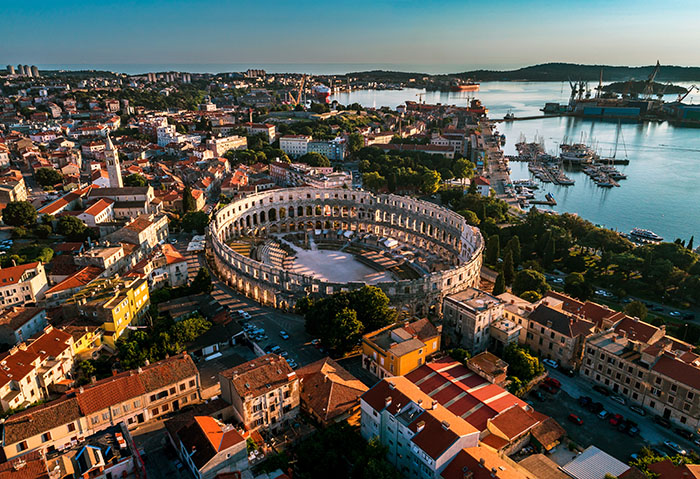 Embarking on a walking tour around Pula is one of the best ways to explore and discover the many fascinating sites this incredible Istrian city is home to.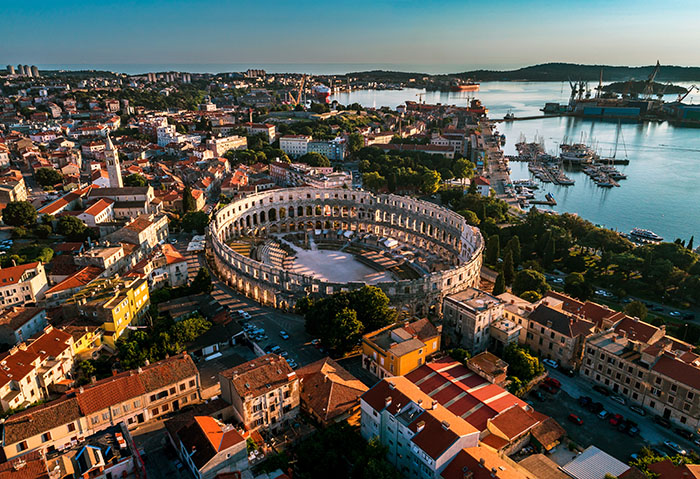 Official tours take visitors around some of the best and lesser-known monuments and sites scattered throughout Pula's ancient and captivating streets.
Pula is Istria's largest city and also has the highest volume of Roman rests in Croatia. On a walking tour of the city, you will discover the monuments and sites that give Pula its unique identity, including the Augustus Temple, Hercules Gate, Twin Gate, Sergi's Arch and the City Hall, amongst others.
Visitors can experience the famous Pula Arena with an expert tour guide to learn more about this iconic amphitheatre, which is the sixth largest Roman amphitheatre in the world. As well as being one of the largest, Pula Arena is one of the world's best-preserved amphitheatres, and is, justifiably, the most important monument in Croatia.
Being a city steeped in such rich, interesting and unique history and culture, Pula is home to a number of museums. Walking tours of Pula often include dropping into the city's inspiring museums to learn more about its distinct and turbulent history.
No walking exploration of any city would be complete without sampling the local cuisine, and Pula is no exception. The food in this exciting city is influenced by Italian cuisine and consequently, pasta, pizza and gelato are staples of the city. As is seafood and there is a wide choice of excellent seafood restaurants serving delightfully fresh mussels and oysters, washed down with a glass or two of delectable local Istrian wine.