20 Sep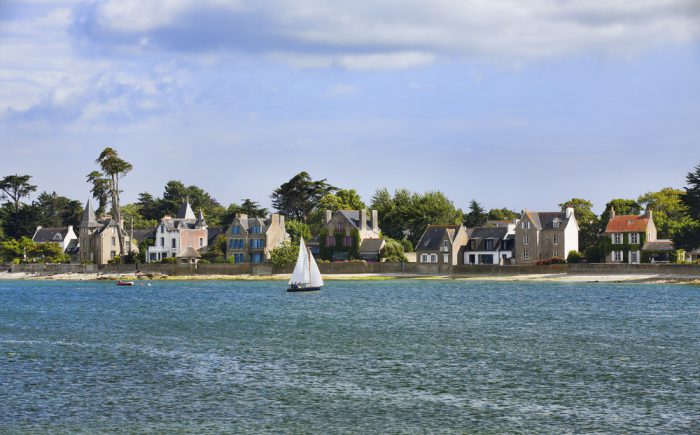 Laying at the mouth of the Pont l'Abbe river estuary to the south of the Bigouden region, is the fishing port and seaside town of Loctudy. This small fishing town has managed to retain its traditional Breton charm and character and is a delightful place to visit and become acquainted with authentic Brittany living.
This characterful Breton town boasts a colourful history, which is still evident in its sites and architecture today.
Loctudy is home to a fabulous sandy beach known as Lodonnex Beach. Surfers are also attracted to the area to catch the waves at the surfing beach of La Toche, which is well-known for boarding sports.
In fact, those with an interest in water sports will be able to get their fix at the town's water sports centre. A large range of activities are there for the taking at the Loctudy Water Sports Centre, including windsurfing, paddleboarding, canoeing, kayaking, going on catamarans, dinghies and more. The centre also runs a beach club for five to seven-year olds.
The centre is open from March until December. Its friendly and experienced trainers welcome people of all levels and ages to its courses and activities.
Langoz Beach is another great coastal spot in Loctudy to enjoy participating in water sports. This fine sandy beach faces eastwards and is therefore protected from the south-westerly currents. You can hire boats, including kayaks, windsurfing boards, dinghies and other equipment and participate in water sports on Langoz Beach.
The town of Pont l'Abbe is another greater spot to visit along the river estuary. This busy little port town is bustling with character and life. Quirky local items and delicious produce are up for grabs in Pont l'Abbe in the town's many shops and its market.
The port town also has a strong nautical feel, with elegant fishing boats bobbing up and down in the harbour.