04 Oct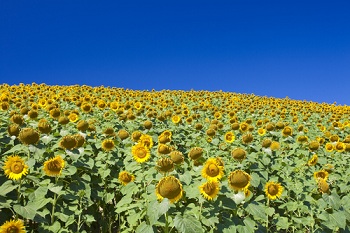 Lying to the east of central Italy in between the Adriatic Sea and the tall Apennine mountains is the area of Le Marche, translated into English as "The Marches". Unlike many coastal resorts in mainland Italy, La Marche is rarely overcrowded and has managed to retain a tradition, culture and heritage that has stood halted for years, unaltered by the insatiability of tourism and development.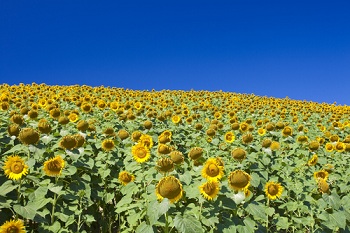 Late summer and early autumn is a good time to visit Le Marche as the relentless heat of high summer has passed replaced by a refreshing breeze and a landscape bathed in the first tinges of autumn.
Despite being unblemished by the uglier traits of tourism, there is plenty to do and see in Le Marche and foreigners are greeted here with open arms by the locals. The region is soaked in rousing Renaissance art and architecture and if soaking up some traditional Italian heritage takes your fancy, then no where satisfies yearnings for culture quite like the town of Urbino. Referred to by many as a 'jewel of a renaissance city', not much has changed in Urbino since Duke Federico of Montefeltro built his illustrious court here in the second half of the 1400s.
The old and interesting town of Ascoli Piceno is the capital of the Le Marche province and is well worth a visit. Its main square is paved in marble of dazzling exquisiteness making it one most impressive and beautiful squares in the whole of Italy.
To experience a snippet of Le Marche's bustling seaside resort, dedicating a day to visit the town of Sirolo on the Conero peninsula is advised. This pretty coastal town has an interested medieval centre and an elegant balcony piazza, teetering high above the ocean and lined by old and verdurous trees.
Once your thirst for a taste of Italian history and culture has been quenched you may want to explore some of Le Marche's spectacular mountainous countryside. To the south of the province lie the Monte Sibillini mountain range, whose peaks are covered with a smattering of snow for much of the year.
Pass through the Furio Gorge and witness the most dramatic of mountain passes which dates back to a prehistoric era, or visit the spectacular limestone Frasassi caves. In short, the province of Le Marche is possibly the best region in Italy to discover an authentic Italian dream.
If you are looking for luxury villas in Le Marche click here.