07 Jul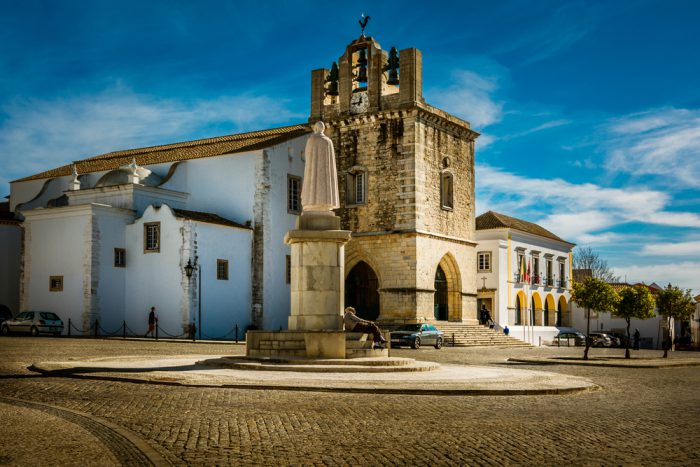 Faro often gets overlooked as a resort, merely because people head on to other destinations from its airport. That could be said to work in the city's favour, as for those who do discover its charms, Algarve's capital city remains relatively unspoilt and retains a predominantly traditional and peaceful atmosphere.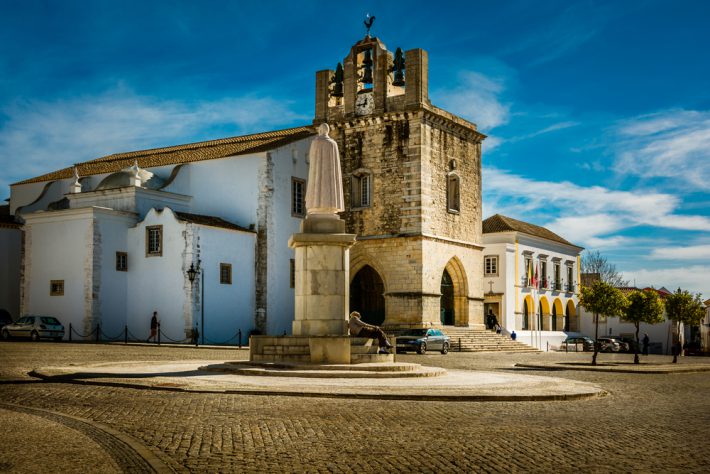 Situated close to the Rio Formsa National park, Faro is an ancient and scenic walled old town and marina. Previously called Ossonoba, in Roman Times it was an important fishing port and centre of the region's salt industry.
Today, Faro has pride of place of having more historic buildings and ancient monuments than any other of the cities of the Algarve. Its meandering cobbled alleys and nineteenth-century architecture lead to Faro Cathedral, a real jewel in the crown. You can climb the cathedral tower and look over the town and out across the wetlands to the Atlantic beyond.
Faro tends not feel crowded, even in the summer months. This characterful and authentic Algarve town is perfect for those seeking culture and history within a relaxing and traditional environment. The shops and bars in Faro are traditionally Portuguese and you will find the food is based more on old family recipes.
For a slightly macabre but extremely interesting experience, visit the Capela dos Ossos in Faro, a small chapel where the bones and skulls of the city's ancestors are incorporated into the walls.
The Rio Formosa, a haven for birds, is a salt water lagoon which extends to three island sandbars. This is basically the beaches of Faro, and, as such, are wonderful places to relax, unwind and soak up the surroundings because the whole area is underdeveloped.
The Praia de Faro, a five kilometre stretch of golden sand, has several small beach bars to enjoy a cold drink and some traditional Portuguese cuisine. From here, you can catch a local ferry to some of the more remote beaches on this stretch of coastline.
With over 300 days of sunshine a year, great beaches and an authentic vibe, Faro is a pleasure to visit, all year round.