What's there to see in Italy's Pesaro?
The bustling town of Pesaro on Italy's Adriatic coast is awash with attractions and sightseeing opportunities. With medieval architecture, breath-taking basilicas and iconic fountains, simply meandering round Pesaro's streets is an experience in itself.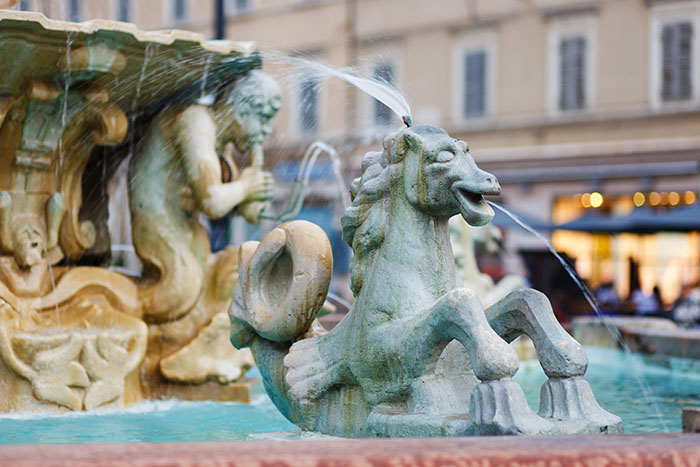 Amongst the principle attractions in Pesaro is the town's main square, the Piazzo del Popolo, the Civic Museums and the Palazzo Ducale.
The Civic Museums are located inside the Mosca Palace. These fascinating museums are home to a collection of Renaissance paintings and hordes of inspiring ceramics.
The ceramics museum is known as Museu Civici. The museum opened its doors in the 1860s, following Italian reunification. The museum houses a stunning collection of ceramics, showcasing Pesaro's 700-year-old pottery tradition.
Another 'must see' museum in Pesaro is Casa Rossini, dedicated to the life and work of Italy's famous composer, Rossini. In 1792, Rossini was born in a townhouse in Pesaro, which is now the museum that marks his works. Here, you'll find personal items, as well as prints and portraits, to provide insight into the celebrated composer's life.
In fact, if you're a fan of opera and Rossini, you simply must experience the Rossini Opera Festival. This two-week opera festival is held annually in the town.
2018 marks an exceptionally special Rossini Opera Festival, as it is the year dedicated to celebrating the 150th anniversary of Gioachino Rossini's death. To celebrate the anniversary, the festival's organisers are putting on a particularly demanding programme of operas and concerts.
This year's Rossini Opera Festival begins on Saturday 11 August and ends on Thursday 23 August.