24 Jul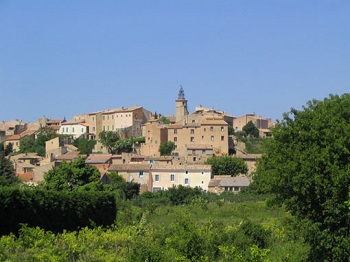 Known as one of the the wine capitals of the world, wherever you stay in Provence you're never too far away from good food, wine and interesting culture. There's a huge amount to do and see in Provence including lots of charming chateaux to see, untold wine tours to join and some of the prettiest villages in France.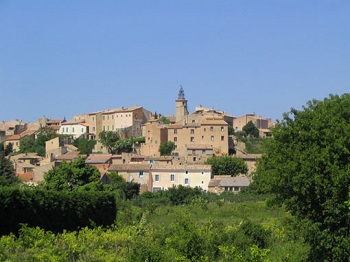 When it comes to 'where to stay in Provence' – if you are looking for a quaint village full of charm and character then you are simply going to love Caromb, an ancient fortified village built on a low hill on the plains south of the Ventoux mountains. It's got narrow streets with many vaulted passageways that tunnel beneath the buildings – they are fascinating to explore.
You'll discover a very friendly, Provençal feeling about the place and taking coffee in the old café (which is clearly a local'ssocial center) is an experience to be enjoyed by all.
At the heart of the village you'll find a tall, round tower topped by a beautiful wrought-iron belfry, which was built in 1562, and extended upward in 1625. Also worth a peek is the ancient church in the centre, which has a unique hexagon shaped bell tower with a differently sized bell for each of the eight high arches.
Around the near vicinity (and well worth a visit) you'll find Olive oil mills, ancient quarries, and a fascinating dam at Paty (2 km north), fantastic hiking with marked tracks and plenty of vineyards to trial (some of the nearby renowned wines are Beaumes-de-Venise, Gigondas and Vacqueyras)!
We have a collection of beautiful, private villas to rent in Caromb, including the villas below: