21 Jan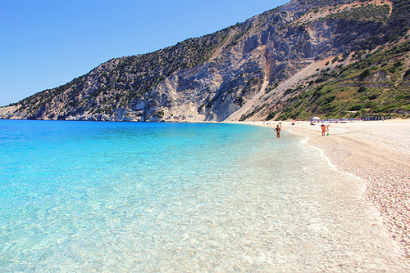 The saying 'Heaven on Earth' sounds a bit of a cliché, or if not a cliché, a plagiarism of a 1987 Belinda Carlisle song. The romanticism of somewhere on our planet being reminiscent of the perfectness mankind collectively ideates heaven is commonly applied to certain beautiful spots of the world, some justifiable of the kudos others less so.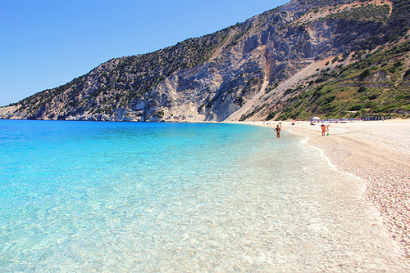 The Greek island of Kefalonia has been given such an accolade and on this occasion we have to agree. If your holiday in 2014 comes with aspirations to discover a truly paradisical part of the world, then read on as we explore why Kefelonia deserves its reputation as being 'Heaven on Earth'.
Untouched by mass tourism
Unlike many parts of the Greek islands, Kefalonia remains untouched by the repulsions of over-development and mass tourism. A wild landscape of rolling pine forests, breathtakingly verdant valleys penetrating deep into terrain and almost tropical foliation caressing the translucent sea, awaits you round almost every corner.
Fiskardo
If you want to witness some of the Venetian buildings that were portrayed in the movie of Captain Corelli's Mandolin, of which Nicholas Cage starred and almost single-handedly riveted Kefalonia to global notoriety, then a drive to Fiskardo will not disappoint. This busy little fishing port is built on a rock and as a consequence most of the town survived the earthquake that destroyed many of the island's Venetian architecture. Many of the buildings managed to remain intact, making Fiskardo a delightful hotspot for Venetian architecture aficionados. This busy little port has a lot going on. It's pretty harbour is lined with restaurants and bars, serving delicious local Kefalonian cuisine. The town has an aura of affluence and prosperity, with exquisite yachts that wouldn't look out of place on the Cote d'Azur bobbing up and down on the serene turquoise water.
Great beaches
Kefalonia is laden with great beaches, particularly on the western shores to the north of the island. If you're looking for a secluded beach which beckons tranquillity and relaxation, then head for the small cove of Fokis just south of Fiskardo. Actress Jane Horrick's – a big fan of Kefalonia – described Fokis's stark steepness and dramatic rocky landscape as feeling more "like a Scandinavian fjord than the Ionian coast."
If you're looking for a more family-friendly beach then Platys Gialos in Lassi would be more appropriate. This lovely stretch of golden sand is lapped with clear shallow water making it a popular spot for families with young children.
Caves and underground lakes
If you can manage to prize yourself away from Kefalonia's many great beaches then keeping a day free for a visit to one of the island's incredible caves and underground lakes is definitely recommended. The earthquakes the island has witnessed over the centuries have created a unique geographical phenomena that are crying out to be discovered and explored. For example, the Swallow Holes of Katavothres that lie just north of Argostoli towards the tip of the peninsula provide a fascinating day out for all the family.
In short Kefolonia is one of Greece's lesser known islands. When its comparative quietness, stunning coastline, unique geographical landscape, remnants of Venetian architecture and overall beauty are combined, it's safe to say that Kefalonia would be a fantastic place to go on holiday.