04 Nov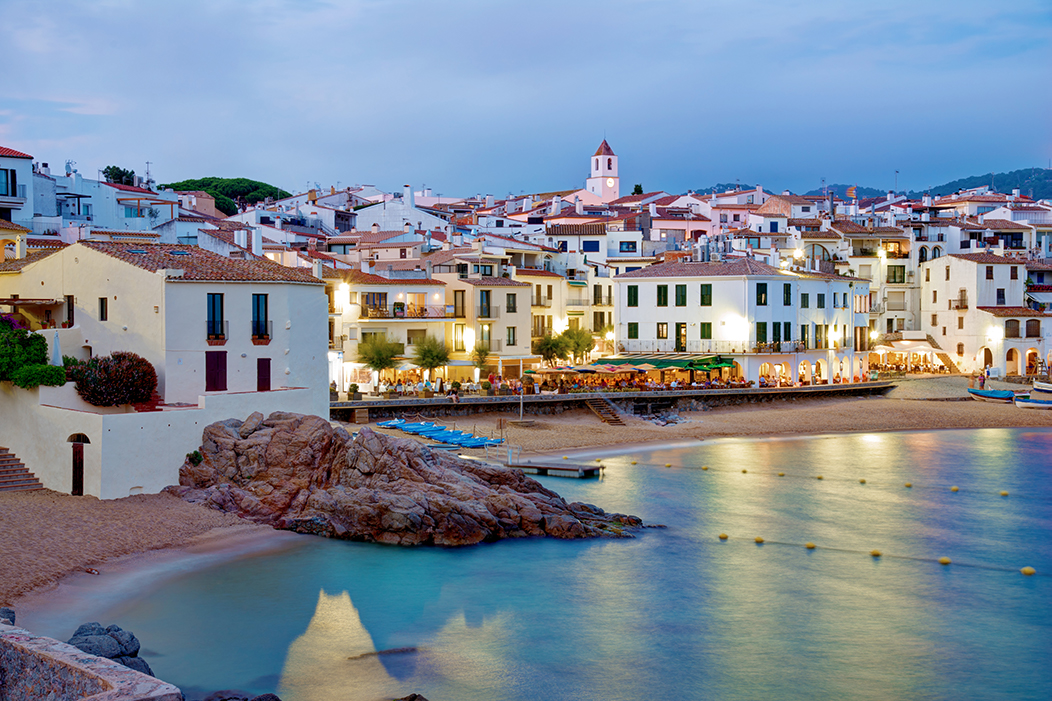 The traditional and upmarket fishing town of Calella de Palafrugell is a beguiling place to visit if you're looking for an authentic Spanish experience on a beautiful part of the Costa Brava.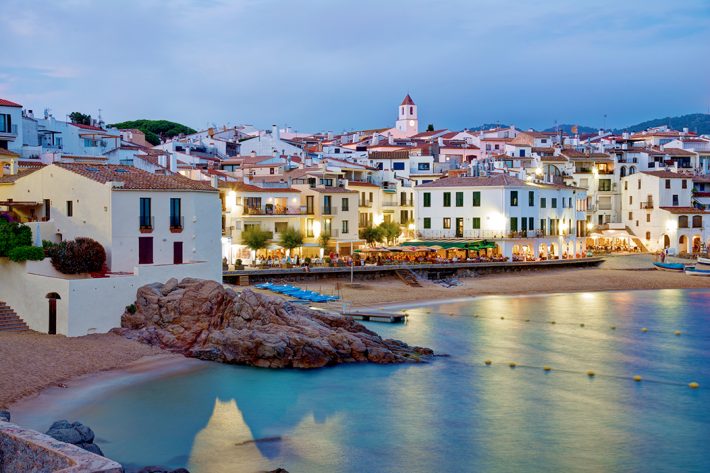 This bustling coastal town is a great place to take children for a fun and relaxing break in the sun. Take a look at why the chic seaside village of Calella de Palafrugell is a family-friendly destination.
Family-friendly beaches on your doorstep
Calella de Palafrugell might be small but it's home to several great beaches and coves. These beautiful beaches are connected by a quaint coastal path that's flanked by the fragrant pine forests that surround the fishing town.
On the extreme right of Calella de Palafrugell, as you face the sea, there's a charming little cove known as El Golfet. Take the winding path that's made from natural local resources from the town and carry down it until you arrive as this beautiful turquoise bay, where the water laps the pebbles and rocks protrude dramatically from the water.
If you've got little ones in tow or perhaps stubborn teenagers who refuse to walk far, Port Bo might be the best choice of beach to lay the towels out for the day. Port Bo beach is located in the centre of the town and has good facilities to help keep families comfortable.
This sandy stretch is backed by the whitewashed arches that give this chic Spanish town its distinct identity. The fishing boats perched on the shore at Port Bo heighten the quant and idyllic vista Calella de Palafrugell is renowned for.
Enjoy the fabulous Catalan cuisine
After a day on the beach, what could be a better way to spend the evening than going for a quality family meal in one of the many top-notch restaurants?
When it comes to eating out, Calella de Palafrugell is spoilt for choice. The menus are diverse, featuring plenty for children to choose from and the friendly locals are always happy to accommodate families.
Go shopping
This charismatic Catalan town is great for shopping and picking up and quirky item that you wouldn't find anywhere else. There's plenty of souvenir shops that children are bound to want to head to, not to mention a legendary ice-cream parlour, serving just about every flavour of ice-cream!