23 Sep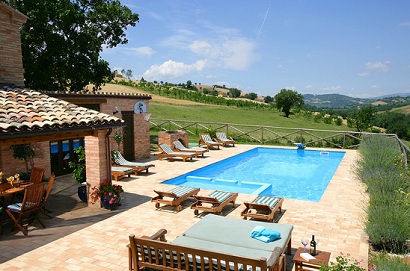 Tolentino – A humorous art inspired 'must see' in the heart of Le Marche. Set within a landscape of lush rolling hills of the valley of the Chienti, the medieval town of Tolentino is one of those 'must see' towns of Le Marche.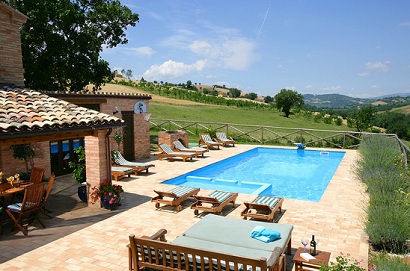 Here's why you should visit Tolentino in Le Marche –
One of Tolentino's most outstanding highlights is its magnificent Basilica, which houses the extravagant Giottoesque frescoes a striking 14th century gothic masterpiece, which has been cited as being on of the most remarkable works of art in Le Marche.
Dating back to the Paleolithic era, this particularly fertile stretch of Italian coastline is home to several ancient tombs that date back to the 8th and 4th centuries BC.
Asides its spectacular basilica, another distinctive pleasure of visiting Tolentino is trying to solve the riddles that lie in the multiple clock faces on one of the most ancient medieval clock towers of the Le Marche region of Italy. This fascinating and highly amusing way to accompany an ice-cold beer in an al fresco bar is located in the grand Piazza della Liberta, Tolentino's main square.
To continue a mind boggling and intellectually stimulating experience of Tolentino, a visit to the International Museum of Caricature and Humour in Art is wholly recommended. This thought-provoking and highly entertaining museum is situated in the Palazzo Sangallo and houses a collection of more than 3,000 pieces of works from artists around the world.
Augmenting its dedication to be a city known as portraying humorous insight into humour in art, Tolentino holds the International Biennial of Arts Humour each year. What has been dubbed as being one of the most prestigious cultural events in Le March, this truly unique festival is a colourful and playful myriad of cartoon competitions, large and small art exhibitions and many fun and humorous art-related events.
What started off relatively humbly in 1961 is now a huge event that is visited by thousands of people from around the world and has certainly conquered its quest to promote and popularise caricature and humorous art.
To cap it all, Vintage Travel has a wonderful luxury villa in Tolentino, Villa Orizzonti which is pictured above.