08 Mar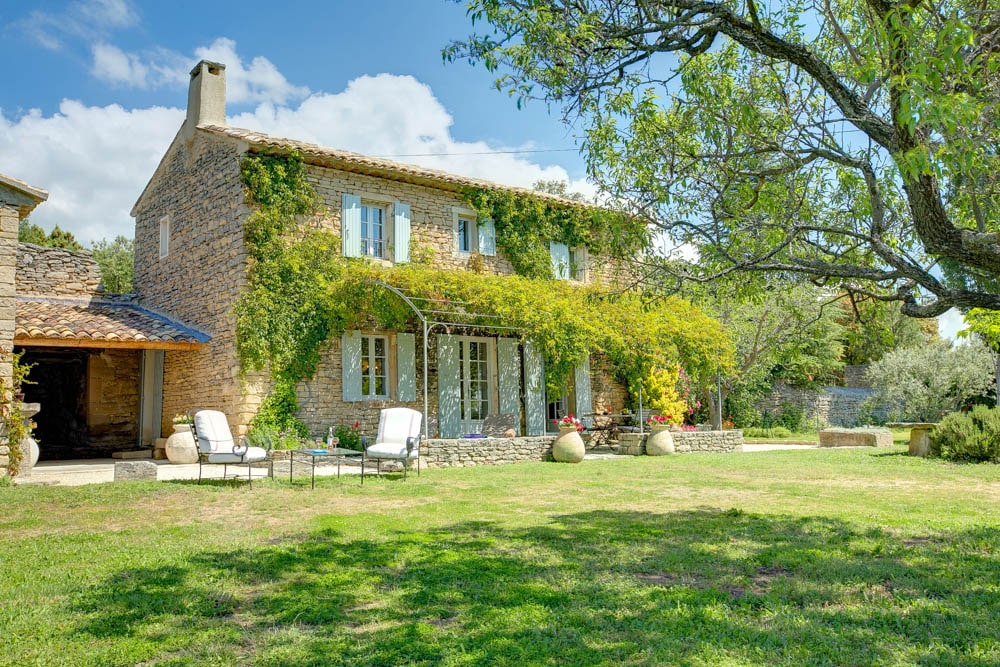 Bordering Italy and the Mediterranean Sea and scattered with rolling vineyards, pine forests, lavender fields and olive groves, Provence is a truly magical part of south-eastern France.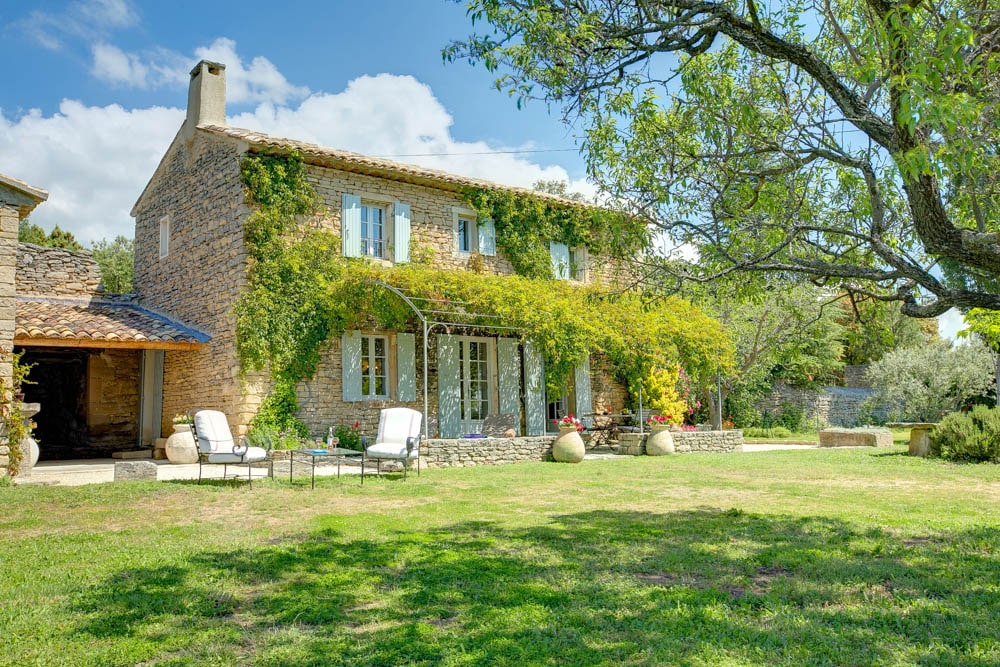 Provence has something for everyone. From the glamour and glitz of exclusive towns like Saint Tropez and Cannes, to ancient hilltop villages where time seems to stand still, the cultural and scenic diversity of Provence is second to none.
If you're heading to Provence and are looking for somewhere exceptional to wine, dine and sleep among the vineyards, take a look at these three high-quality Vintage Travel villas.
Le Gustave
Le Gustave is a pretty, two-bedroom cottage nestled amidst the olive trees in the heart of the Luberon, not far from the charming hilltop village of Gordes.
This quaint country house is delightfully rustic with a stone-clad façade and pretty, pastel blue shutters around the windows. The cottage has been tastefully restored so it combines striking traditional features with modern comforts.
Le Gustave's exterior is as inviting as its interior, with a vine-covered terrace looking across the olive groves, the cottage's private pool and to the emerald hills in the distance.
The mesmerising town of Gordes is just 4km from Le Gustave and the smaller village of Les Imberts is just 1.1km from the house.
La Farigoule
Another idyllic country home in a stunning part of Provence is La Farigoule, a spacious and traditional Provençal villa that clings to a hillside just below the beautiful hilltop village of Goult.
This tasteful villa comprises of three double bedrooms and two bathrooms, sleeping up to six guests in comfort. Doors lead from the main living area onto an attractive poolside terrace, where guests can amble the day or evening away under a shaded area, which is perfect for wining, dining and enjoying the majestic views that stretch across the valley.
As well as having the charming hilltop village of Goult on your doorstep, the breathtakingly beautiful Luberon National Park surrounds La Farigoule, making it the ideal spot for those wanting to explore this exceptionally scenic corner of Provence.
Le Pastre
For parties of six looking for self-catering accommodation in the Luberon Valley, let us introduce you to Le Pastre. This three-bedroom country abode is quintessentially Provençal with a pale-yellow exterior, tiled floors and a traditional décor.
Le Pastre is just a short stroll to the tranquil and traditional village of Montfuron, home to a quality restaurant.
The views that abound Le Pastre are simply stunning, reaching across the Luberon Valley and to the mighty Mont Ventoux, making it the perfect hideaway to enjoy Provençal countryside at its most spectacular.