26 Jan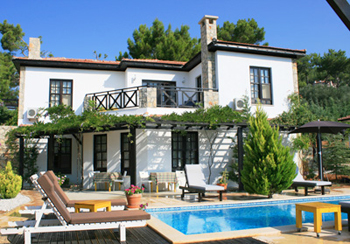 We've been working hard to expand our portfolio of luxury holiday homes with private pools in Turkey for rent, bringing the total to 12 for 2010.
The properties are all situated along the ancient coast of Lycia, known best for its impressive sites from ancient civilisations, including Letoon, Xanthos, Cyaneae and Arycanda to name just a few. The whole coast is teeming with crystal clear waters and things to see and do. Click Here for a little more history.
Here are three of our latest arrivals all available throughout 2010:
Sedir Evi – a newly-built three bedroom (all with air-con), three bathroom house sleeping six which boasts traditionally designed furnishings, a private shaped pool and landscaped gardens.
It is situated near the hamlet of Islamlar – known for its family run fresh trout farms – and just 15 minutes' drive from Kalkan.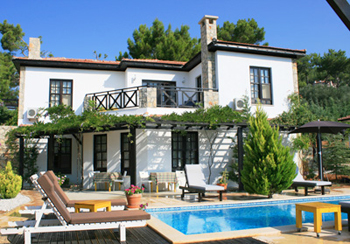 Milas – situated in Kas this is a 4 bedroom private villa with a gated pool area. If you fancy a dip in the crystal clear ocean then you're just a few hundred yards.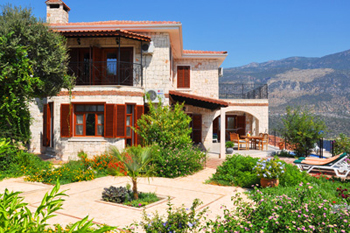 The property enjoys a remarkable position with sea views from the rooms and terraces to both sides of the picturesque Kas peninsula.
Juniper – Also situated in Kas, this is a 3 bed luxury villa with a private pool overlooking the Mediterranean. It's built from local stone and has all the mod cons.