09 Jul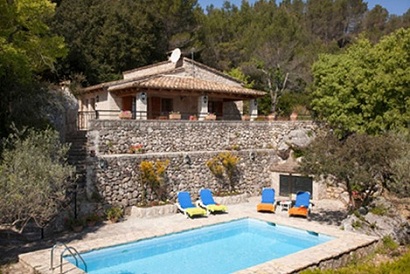 New research has uncovered that the best value villa holidays are in Portugal and Spain. According to the Self Catering on a Shoestring Report, which was carried out by the Post office and Meon Villas, Spain and Portugal offers the best value for money in terms of purchasing food and drink from supermarkets on self-catering holidays.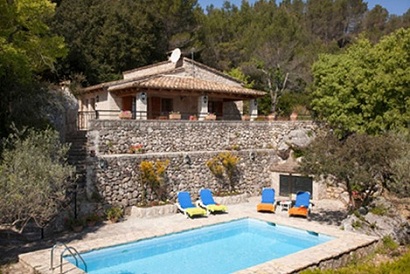 The report investigated and compared the cost of 16 common purchases from supermarkets, such as milk, eggs, bread, water and vegetables, in 13 different popular European holiday destinations. The research found that Mallorca was the most cost-effective destination where 16 supermarket items cost £44.23.
The Algarve proved to be the second cheapest country for food and drink, with the 16 items costing a marginally more £44.36. Whilst third place went back to Spain with the Costa Blanca's supermarket forage totalling £47.28.
Vintage Travel's outstanding portfolio of self-catering accommodation includes many villas, ranging from the magnificent and modern to the traditional and rustic and includes many properties in Mallorca, the Costa Blanca and Portugal. For example, in the Algarve, a beautiful region in southern Portugal, we have plenty of villas offering sensational views, first-rate accommodation, all with their own private pools.
One such property is 2 bedroom Algarve Villa Gazeio, a beautifully maintained large detached house less than five kilometres from the interesting and historical maritime town of Lagos. Gazeio has been decorated and furnished to an extremely high spec and this welcoming and unpretentious villa is the perfect place to enjoy a 'budget conscious' self-catering holiday.
Whilst over in Mallorca, the most economical destination for a self-catering holiday according to the report, Vintage Travel's portfolio of villas covers many of the stunning island's diverse towns and villages.
For example, the two bedroom Mallorca villa of Serelleta (pictured) tucked away in the wooden and tranquil slopes of the Ca'n Bosc valley, provides the perfect accommodation for a peaceful, rural getaway in the least expensive European holiday self-catering destination. Serelleta is blessed with sensational panoramic views of some of the most varied and picturesque landscapes on Mallorca.
This two bedroom, two bathroom villa is located several kilometres from the town of Pollenca which is plentiful of bars, restaurants, shops and supermarkets, enabling guests to take advantage of buying the most inexpensive produce in European holiday destinations.