12 Aug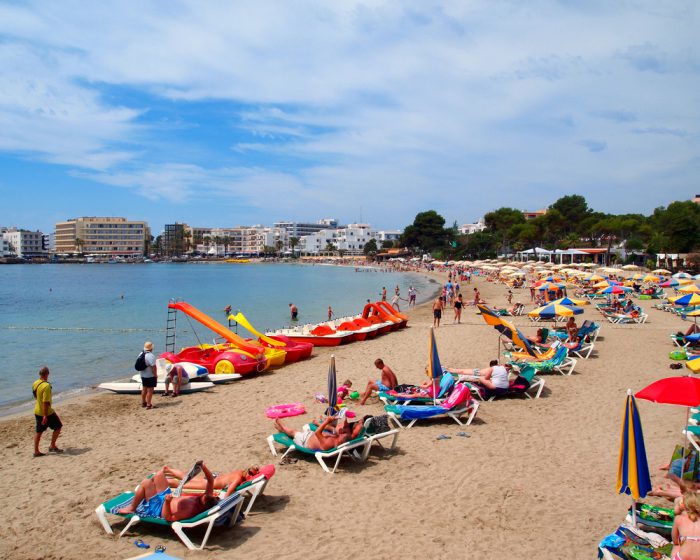 Playa Es Cana is a relaxed area of Ibiza, which has plenty of amenities on offer, such as beach bars and restaurants situated on the seafront, a working harbour with schools of fish swimming around the boats, all against a beautiful backdrop of palm trees.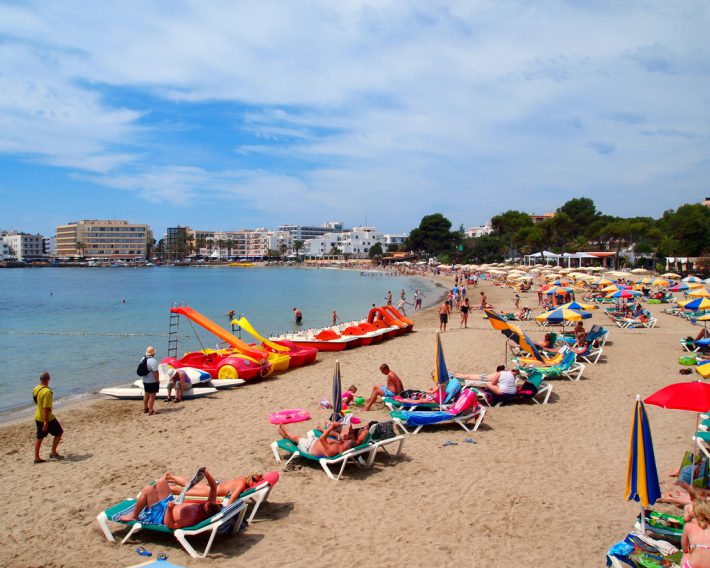 Playa Es Cana is a great place for families, as the water is not only wonderfully clean, but also safe and shallow. The beach is sandy with a lovely soft feel, and comes with all the usual water sports such as banana and pedal boats, and for the more adventurous water skiing, parasailing and snorkelling.
The Playa Es Cana is situated on the east of Ibiza and can be easily reached from any part of the island. The easiest solution is to hire car, but many venture to this stunning spot by bicycle, walking, or by one of the daily tourist boats. Whilst staying in the area you can also take a boat to places such as Eulalia and Cala Llonga.
For a fun day with the family take the road train from Es Cana which has two different destinations. You can go along the coast of Cala Mastella and several other lovely beaches, swim at the sandy Cala Leña beach, or go inland to see the traditional Ibiza countryside. This second excursion will take you over hills and into valleys and pinewoods with the scent of rosemary, stopping at the picturesque village of San Carlos, before heading for a beach snack.
Es Cana has a hippy market, Punta Arabi, which operates on Wednesdays and attracts large crowds, so get there early! Stalls sell all kinds of crafts; there is live music, plenty of tasty food and alternative entertainment.
Here are two rental properties in easy reach of Es Cana, but away from the crowds:
This accommodation is quiet and tranquil, with impressive sweeping views across the countryside. It has a wonderful air of rusticity and appeal. With one double bedroom and bathroom, it is ideal for a couple to use as a base to explore the area.  Lovely beaches lie within a 15 minute drive away from this delightful Ibizan property.
Atzi San Carolos has terracotta tiled floors and tasteful décor with one double bedroom and bathroom, providing excellent accommodation in a prime countryside setting.  There is an ample sun terrace and lovely pool, with plenty of space and privacy, situated on the edge of a pine forest and with views over undulating hills and near the bohemian village of San Carlos and only a short drive to wonderful beaches.