19 Apr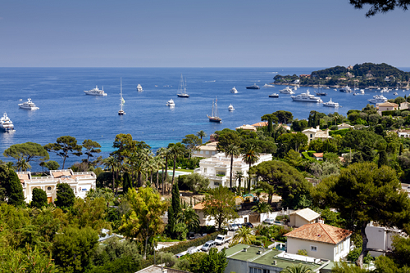 It's one of the most glamorous and well-known coastlines in the world. Where are we talking about? The French Riviera of course. From Bridget Bardot to Mick Jagger, this geographically-diverse and lavishly affluent coast has been an inspiration to many.
If you are soon to have the privilege of visiting this holiday hotspot and are keen to 'experience it all' without re-mortgaging your home, a Carte Isabelle rail pass might be just what you need.
This highly useful one-day pass gives you unlimited travel on the local trains that shoot across the utterly wonderful stretch of Mediterranean coastline. The pass is valid from the historical town of Frejus to the beautiful Italian border  town of Ventimiglia. There is a total of 30 delightful stations to get on and off at along this picturesque route and if you want to see as much as you can of the Cote d'Azur in the spate of the day, it is wise to take advantage and get off at as many of the stops as you can fit in.
These local trains run at 30 minute intervals meaning you never have to wait long for another train to arrive. An early start is the order of the day if you really want to make the most of your Carte Isabelle rail pass. As these quaint local trains start trundling along the tracks as early as 5.30 am, an early exploration is there for the taking. What's more, as this glamorous holiday spot is a hub for those wanting to party until dawn, these early morning trains can be relatively empty, meaning you can sit back, relax and take in the stunning seascapes on one side and mountain-scapes on the other, without being interrupted by other equally as excited tourists.
So how much does a Carte Isabelle rail pass cost?
In September 2013 a full day's pass was increased by a mere 3 Euros to 15 Euros per person. When you consider how much of the French Riviera you can actually get to visit and explore with this pass, unlike a lot of things on the Cote d'Azur, you really can't afford not to get one!